WHERE THERE'S SMOKE AT ARTYARD
The next iteration of Where There's Smoke will be staged at ArtYard, a state of the art exhibition and performance space in Frenchtown, NJ. Located only a few miles from where my dad was a volunteer firefighter, this version of the installation will mark the largest one we've done to date. In addition, we'll be staging a live show in the venue's 170 seat theater. More details soon.
BLOCKCHAIN FAIRY TALES AT SLAMDANCE & THE SHED
We started 2022 off with a special screening at the Slamdance Film Festival and then finished the year with a workshop and main stage showing of Blockchain Fairy Tales at the Shed in NYC as part of the Unfinished program. The video below was co-created out of a workshop and then remixed live in front of an audience. BFT will have multiple showings throughout 2023.  
About BFT – Those formerly known as the audience will become architects of the future in this collective storytelling event. We will explore a playful world, contend with magical threats, and face the question: What if Happily Ever After is Not Guaranteed? Together, we will create new myths that come to life on our screens.
This experience is made by many co-creators, leveraging Blockchain technology for creative purposes beyond commerce. Blockchain Fairy Tales examines the core of crypto through a speculative lens, subverts the current value system of cryptocurrency and uplifts shared community values. What if our voices could be part of a social system that uses decentralization to challenge the most hierarchical systems we have?
BLOCKCHAIN CREATIVE LABS AT SXSW
I was contact by the team at Whatever to help shape creative and strategy for a special activation at SXSW. 
From Whatever's site – "The Official Blockchain Sponsor of SXSW 2022, Blockchain Creative Labs, partnered with Whatever to introduce their new web3 studio to the public. We transformed a 12,000 square foot space into a lab where a series of experiments became a window into the future of storytelling. Blocks of data became human stories, memories, and experiences. IRL NFTs onboarded a new generation
The SXSW Ledger was a real-time immersive view of SXSW data and blockchain transactions. Record Blocks let fans to discover musicians performing at SXSW and listen to earn NFT. The BCL Exchange presented 60 thought-leaders around 14 topics over 3 days. The NFT Gallery featured 12 new collections from WWE to Record Blocks, Andy Warhol to Dolly Parton. Our official SXSW proof-of-attendance-protocol turned film premiers and concerts into collectible moments, the first of any major festival. When dusk hit, the lab transformed, web3 artists took the stage and the spotlight, celebrating the future of entertainment. Soup to nuts, whatever brought it all to life overseeing every aspect of strategy, creative and production."
RECENT SPEAKING ENGAGEMENTS
Immersive X
Transmedia Arts Seminar MetLAB at Harvard University 
NFT nyc
SEGD national conference 
KASK & Conservatorium / School of Arts 
BLOCKCHAIN FAIRY TALES
Excited to announce that our latest project Blockchain Fairy Tales was an official selection of the Sitges International Film Festival.
"What if Happy Ever After was not a guarantee? Blockchain Fairy Tales is an immersive storytelling experience from the Columbia DSL made by many. The project invites participants to step into an enchanted world powered by collaborative storytelling, play and design. In this special session at Sitges those formerly known as the audience will become storytellers. Together they will craft a world that connects seven generations over space and time. Over the course of two hours their collective ideas will come to life on the sliver screen." – READ MORE
THEATRE TIMES INTERVIEW
"A connoisseur of new art forms and emergent technology, Lance Weiler is a highly sought-after storyteller and media artist practicing in film, TV, theatre, games, and code. After stunning audiences of Hollywood in October 1998 with the astonishing horror film, The Last Broadcast—the first all-digital release of a motion picture—the thought leader once again brings his distinctive vision to Columbia University School of the Arts where he is Associate Professor of Film and Theatre and since 2013 the Founding Director of the illustrious Digital Storytelling Lab." – READ MORE
THE LAST BROADCAST FEATURED IN NEW DOC

LANCE JOINS PEABODY AWARDS BOARD
The Peabody Awards today introduced the expansion of its award categories to recognize storytelling achievements across interactive, immersive and new media categories. An additional board of ten newly appointed jurors, composed of esteemed industry experts, will lead Peabody in expanding the organization's long-established pedigree to recognize works in digital and immersive formats. – READ MORE
LANCE ONE OF 9 ARTISTS FEATURED BY NEA
"This report is the result of a two-year research initiative exploring the multifaceted creative practices of artists who engage with digital technologies. The research examines the creative infrastructure supporting tech-focused artistic practices and provides insight into the existing challenges and opportunities faced by artists and organizations working at the intersection of arts and technology. Tech as Art is part of an Arts & Technology Field Scan conducted by the National Endowment for the Arts in partnership with the Ford Foundation and the Knight Foundation. 120 pp. June 2021" – READ MORE
WHERE THERE'S SMOKE FESTIVAL SHOWINGS
WTS will have two showings at the Portland International Film Festival in March. The showings are a collaboration between the festival and the Portland Art Museum. WTS is an official selection within the Unbound section of the festival.
The Currents New Media Festival will stage two showings of WTS in June. This marks the festival's 10th edition and WTS will be staging two virtual performances on June 20th and June 26th.
PROJECT IMMERSE FESTIVAL SHOWINGS
Project Immerse will have its world premiere at the 2021 Mozilla Festival. An official selection of the Creative AI section of the festival, Project Immerse will stage two virtual performances.
CPH:DOX the prestigious documentary festival held each year in Denmark has invited Project Immerse to stage two performances during the fest.
WHERE THERE'S SMOKE AT IDFA
The virtual version of Where There's Smoke is an official selection of IDFA Doc Lab in the Immersive Non-Fiction Competition Section. This kicks off a series of virtual showings of WTS that will continue throughout 2021.
PROJECT IMMERSE AWARDED MAGIC GRANT
My newest project recently was awarded a prestigious Brown Institute for Media Innovation Magic Grant.
About the project – In a time of deep fakes, conspiracy theories, and AI-driven writing and social networking scams, we are surrounded by manipulative and deceptive technologies that, in the wrong hands, could constitute an existential threat to our society. Project Immerse will apply a learning methodology the team has called "attract and educate" to create an immersive educational experience using existing technologies, specifically the Miro collaborative platform and Zoom, to tell stories featuring these malicious techniques. Building an anthology series akin to Black Mirror, the project will create "episodes" that deal with the ways misinformation manifests on the internet, drawn out to their potential dramatic and powerful conclusions. Each episode will be a standalone piece of entertainment built in web native technologies, but at the end of each episode Project Immerse takes users behind the scenes and gives them access to the actual tools to play with on their own.
WHERE THERE'S SMOKE WORKSHOPS NEW VIRTUAL EXPERIENCE
"Where There's Smoke" started as an immersive storytelling installation at the Tribeca Film Festival in 2019. Now for the first time the award winning experience has been adapted for the internet. Over the course of two hours upwards of 100 participants move through a virtual performance that mixes storytelling, archival footage, text, music as well as individual, paired and group interactions. Two shows are being staged at the Reimagine Festival on June 11th and June 14th. The shows are helping to workshop a new show that will open later this fall.
WHERE THERE'S SMOKE WINS A DIGITAL DOZEN AWARD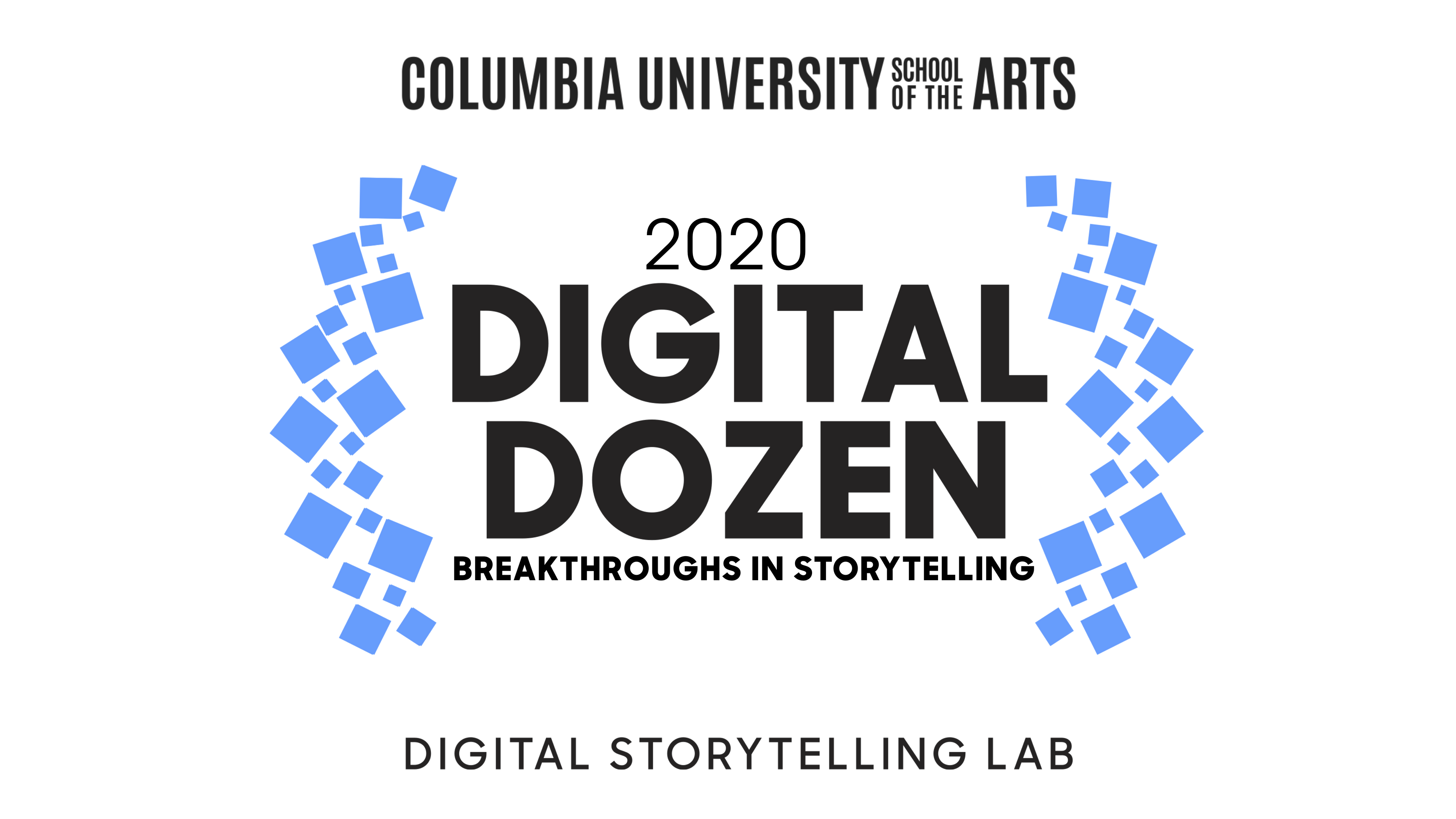 FROM THE FUTURES
From the Futures is a collaborative art meets collective wayfinding project that has over 1000 collaborators from more than 40 countries. The project is a collaboration between Columbia DSL, Fake Artists, Minkowski and Beautiful Seams. Every month we host a new design session focused on prototyping futures in an attempt to understand our present. Over the course of the coming weeks and months, we'll continue to run From the Futures events with the goal of staging a collaborative exhibition IRL and virtually in 2021.
RADAR SERIES ARCHIVE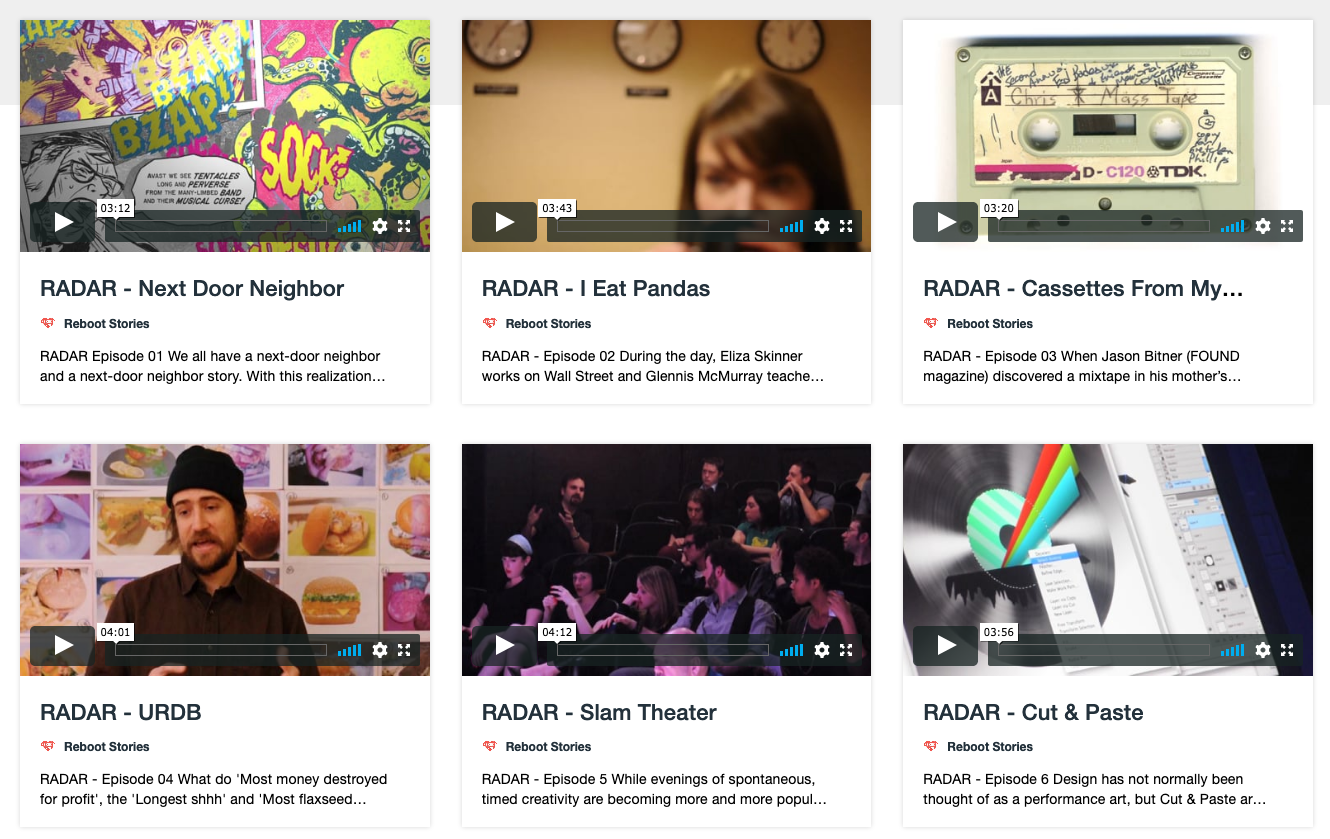 Over a two and half year period we produced 42 episodes of RADAR. I co-created, produced and occasionally directed the web series which pulls back the curtain on the creative process of storytellers, musicians, and artists. Every episode is under 5 minutes and highlights innovative projects and events across different creative disciplines.
Click here to see the archive of episodes
"WHERE THERE'S SMOKE" NAMED ONE OF THE BEST XR INSTALLATIONS OF 2019

"Where fine art has a longstanding ecosystem for critical discourse and exhibition and entertainment formats live on in easily accessible consumption pipelines, XR installations are both hard to produce and hard to communicate with audiences about. And yet—for those very reasons—this is arguably the category above all others that advances the creative language of the medium. XR installations redefine how we think about space, narrative, technology, and the relationship between creator and audience."
Click here to see the full list.
MICROSOFT FEATURES THE RAVEN

"Meet the pioneering storytellers behind the "The Raven," an innovative immersive theater experience chronicling the life and texts of author Edgar Allan Poe. With help from IoT technology, audience members become actual characters in the show's macabre universe." To learn more checkout the following resources that include an article on The Raven, a how-to guide for getting started with emerging tech and links to the Raven sourcecode which is available as opensource software. – Read More
BODY/MIND/CHANGE FEATURED IN NEW BOOK

Body/Mind/Change the project that Lance collaborated on with David Cronenberg is featured in a new book by comic book legend and film critic Stephen R. Bissette. "THE BROOD (1979) was Cronenberg's first masterpiece. Now fully in control of his artistic talents and the means of cinematic production, Cronenberg harnessed his considerable gifts to an intensely personal story, that nonetheless drew from related cultural and societal elements to create one of the most overwhelmingly emotional horror movies ever made. It is a film that goes to the heart of pain and trauma, and does not flinch. A film that does not shy away from the destructive aspects of our inner lives, how they damage those around us, and how they live on, infecting those we hold most dear.Join Stephen R. Bissette as he takes a forensic and holistic approach to examining the many facets of this dark jewel of horror… Read More
THE LAST BROADCAST NAMED ONE OF THE BEST FOUND FOOTAGE FILMS OF ALL TIME
IndieWire names The Last Broadcast on of the 12 Best Found Footage Movies Ever Made. "If you haven't heard of "The Last Broadcast" and you enjoy found-footage horror movies…it's time for you to watch "The Last Broadcast," a hidden gem of '90s indie horror that was ahead of its time. Directors Stefan Avalas and Lance Weiler adopt a documentary approach to tell the fictional story of public-access television hosts who were killed in their quest to discover the mythical Jersey Devil." Read More
THE RAVEN AT THE NEW YORK FILM FESTIVAL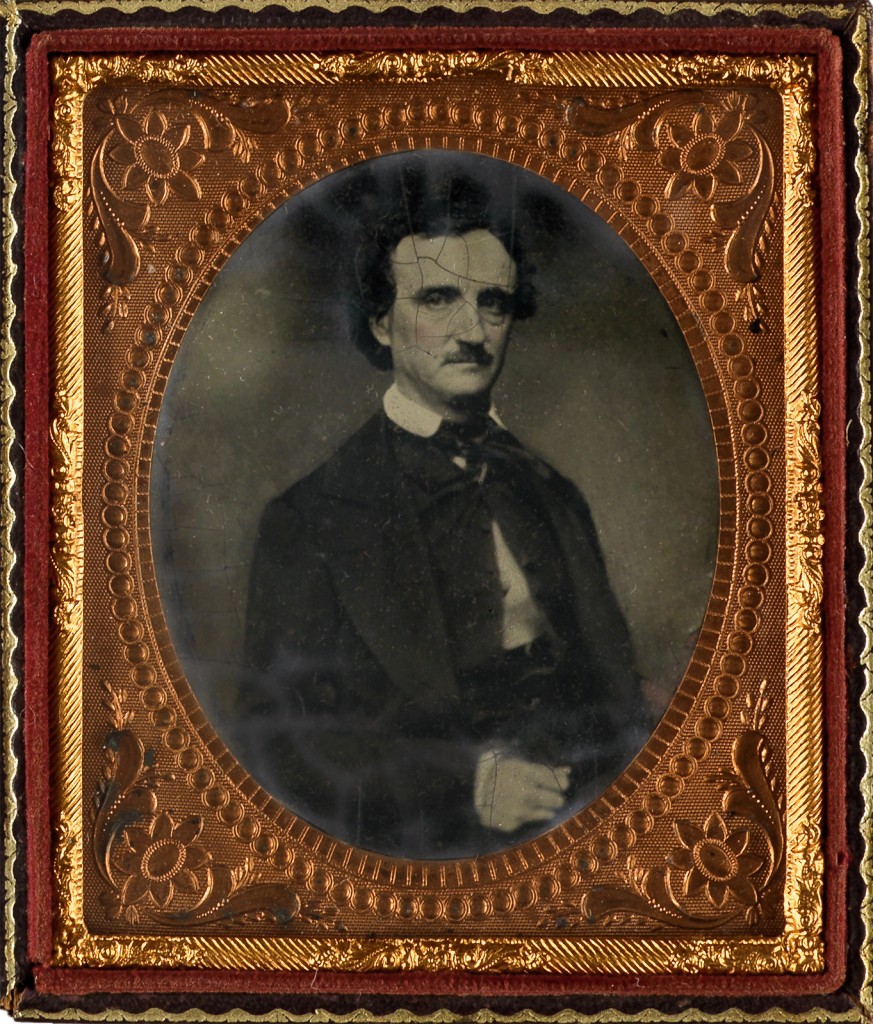 "Edgar Allan Poe is dead. He died in Baltimore the day before yesterday. This announcement will startle many but few will be grieved by it." So begins the infamous Rufus Griswold obituary of Poe, who died penniless and unhappy days after being discovered delirious in the gutter on a cold fall morning. The author's legacy, his ghosts, and even the mysterious circumstances of his death are examined in this immersive theater experience that blends, elements of game play, cutting-edge audio technology, and first-rate storytelling. The Raven will take place at The American Irish Historical Society (991 5th Ave, New York, NY 10028)
FRANKENSTEIN AI – FEATURED IN EMMY NOMINATED SERIES "WORKING IN THE THEATRE"
WHAT PEOPLE ARE SAYING ABOUT WHERE THERE'S SMOKE
"Over 100 movies screened at the 2019 Tribeca Film Festival, but one of its best offerings lets you walk inside the frame and experience a story from the inside out." – IndieWire
"Yes, there's technology — at the piece's heart is Internet of Things tech — but the tech is sublimated here in service to Weiler's very personal chronicling of his father's life and the nature of their relationship. It's a lovely piece and another must see." – Filmmaker Magazine
"Lance Weiler's beautiful, unforgettable 'Where There's Smoke' brings a documentary to life…" – No Proscenium
"Absolute can't-miss…" – Backstage
"Tribeca Immersive 2019 Awesome List" – Forbes
WHERE THERE'S SMOKE at TRIBECA FILM FESTIVAL
Where There's Smoke will have its world premiere at the Tribeca Film Festival April 24th through May 5th. The live documentary/immersive theatre/escape room experience will be staged in two parts. One inside Tribeca Immersive's Virtual Arcade and the other in a special storefront installation on Canal Street a few blocks away. For more details visit smokeproject.co
LANCE TALKS ABOUT AI STORYTELLING AT SXSW
Lance participated in a main stage panel on the Future of Storytelling and AI at SXSW.
SPEAKING ENGAGEMENTS 2019
Date: 5/20/19
Event: Microsoft Storytelling Summit
Engagement: Keynote Presentation
Location: Seattle, Wa
Date: 5/1/19
Event: People Nerds Summit
Engagement: Keynote Presentation
Location: San Francisco, Ca
Date: 3/10/19
Event: SXSW Interactive – AI and the Future of Storytelling
Engagement: Panelist – main stage
Location: Austin, Tx
Date: 2/13/19
Event: GEAR UP – National Conference
Engagement: Immersive Lab Session for 250 participants
Location: San Antonio, Tx
YEAR OF POE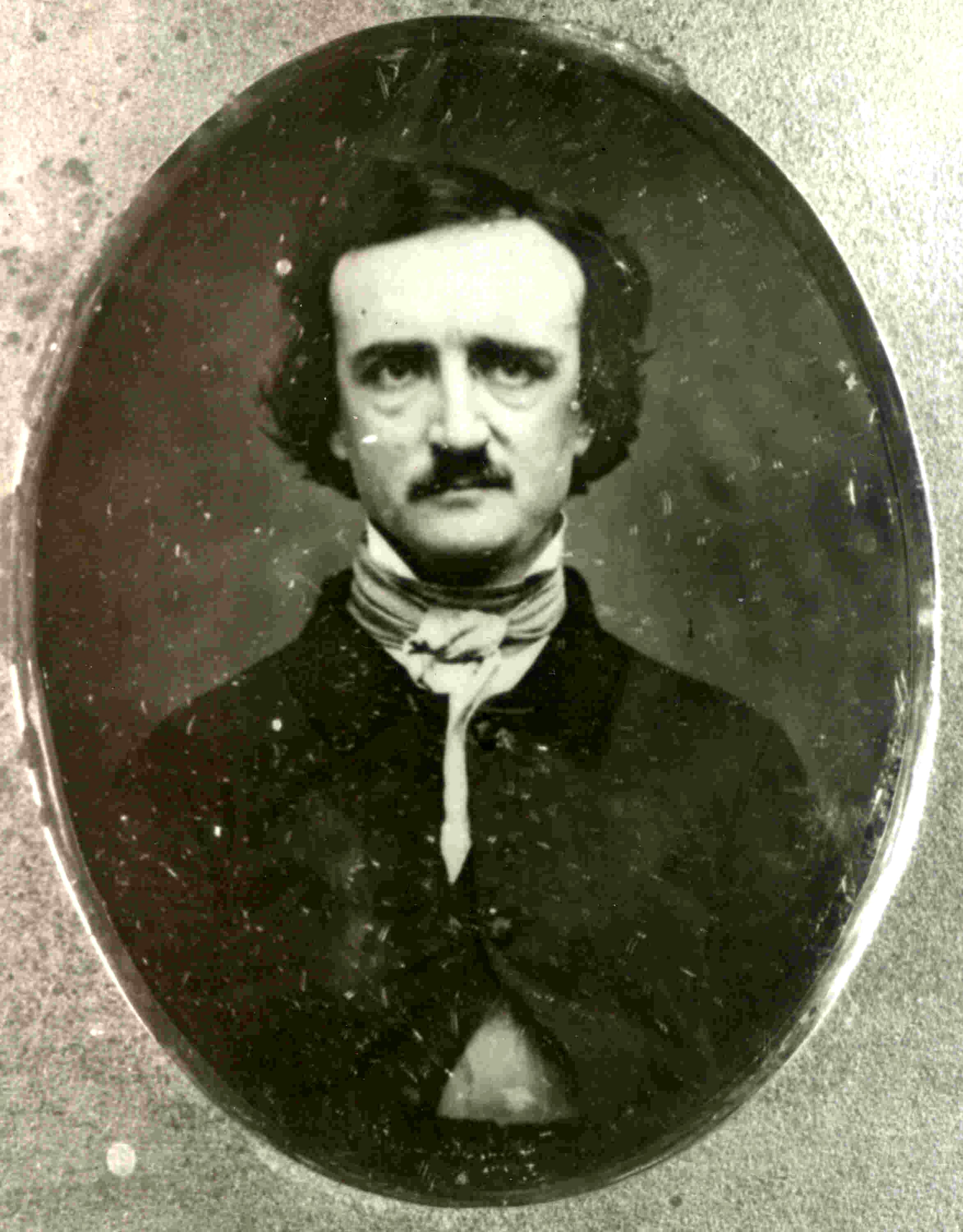 The Columbia University School of the Arts' Digital Storytelling Lab is excited to announce that we'll be collaborating with the Actors Theater of NYC and the Film Society of Lincoln Center on an immersive storytelling experience that re-imagines one of Poe's seminal works – The Raven..
Over the course of 2019, we invite storytellers, performers, game designers, creative technologists, experience designers, artists, and makers to join us as we prototype an experience that will be staged during the NYFF's Convergence section in 2019. Set within a special secret location from the 1800s, The Raven will be an immersive experience that mixes storytelling, performance, and emergent technology.
THE LAST BROADCAST 20TH ANNIVERSARY RELEASE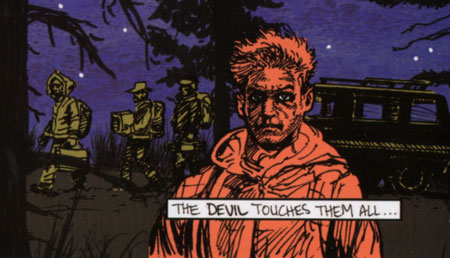 Bristling with equipment, two enthusiastic local access cable TV producers recruit two assistants and venture into the woods in search of the mythical and horrifying Jersey Devil. Days later, only one of the group emerges. He becomes the prime suspect in the murder of the other three. However, a documentary filmmaker examines extensive footage found at the scene and arrives at a different conclusion.
This fall The Last Broadcast returns to the silver screen for a series of 20th-anniversary screenings. Then in 2019, the cult film will be available via VOD and major streaming services. READ MORE
FRANKENSTEIN AI HEADS TO IDFA
Co-commissioned by the National Theatre Story Studio and the International Documentary Film Festival Amsterdam (IDFA), A Dinner with Frankenstein AI invites audiences to an intimate dinner party thrown by an AI. Included in the Humanoid Cookbook program, the piece will be in competition for IDFA's Immersive Non-Fiction Prize. READ MORE
FRANKENSTEIN AI AT THE NEW YORK FILM FESTIVAL

It was an innocuous challenge, issued by Lord Byron 200 years ago, that sparked Mary Shelley's imagination to bring Frankenstein to life. Join Columbia University School of the Arts' Digital Storytelling Lab as they bring this spark to NYFF Convergence with a special lab session mixing story, play, design, and AI. READ MORE
WHERE THERE'S SMOKE AT THE FUTURE OF STORYTELLING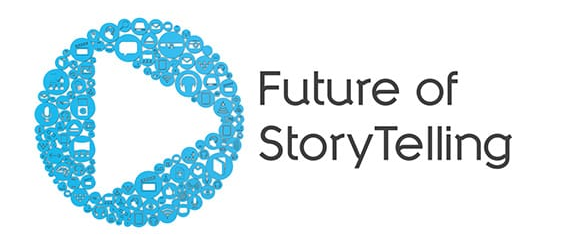 Where There's Smoke will be at the Future of Storytelling for a special work-in-progress installation on October 3rd and 4th. In addition WTiS is nominated for the FoST Prize. It's one of 5 projects in the Bridging the Divide category.
WHERE THERE'S SMOKE AT SHEFFIELD DOC FEST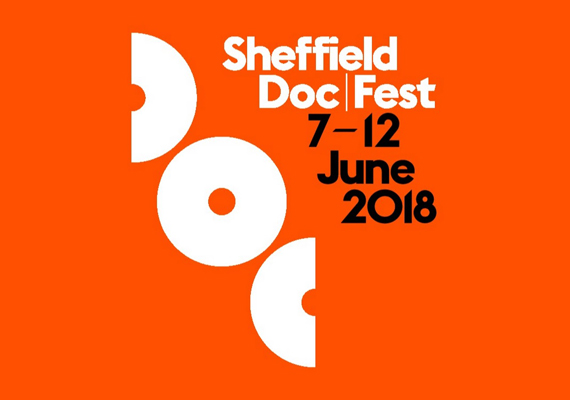 Where There's Smoke was one of 25 projects invited to attend the Alternate Realities Market at the Sheffield International Doc Festival.
FRANKESTEIN AI AT SUNDANCE
HUMAN MACHINE INTERACTION LAB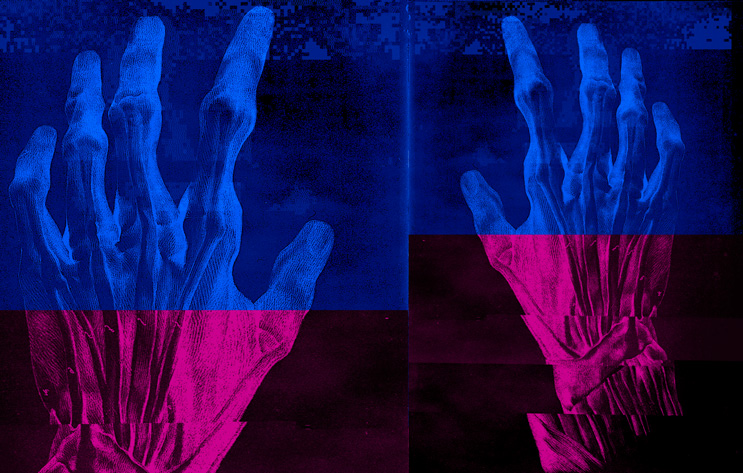 Where Machine Intelligence and Human Creativity Collide an Artificial Intelligence & Storytelling Lab with Lance Weiler June 5th – 7th, Munich, Germany. Artificial Intelligence is more than a buzzword. It is about Deep Learning, Big Data and the Internet of Things. It is considered as a tool and a curse, as an opportunity and a threat at the same time. It is part of our daily life, already. Read More.
SYMPOSIUM, EXPERIMENTS IN ART & TECHNOLOGY – NOW & THEN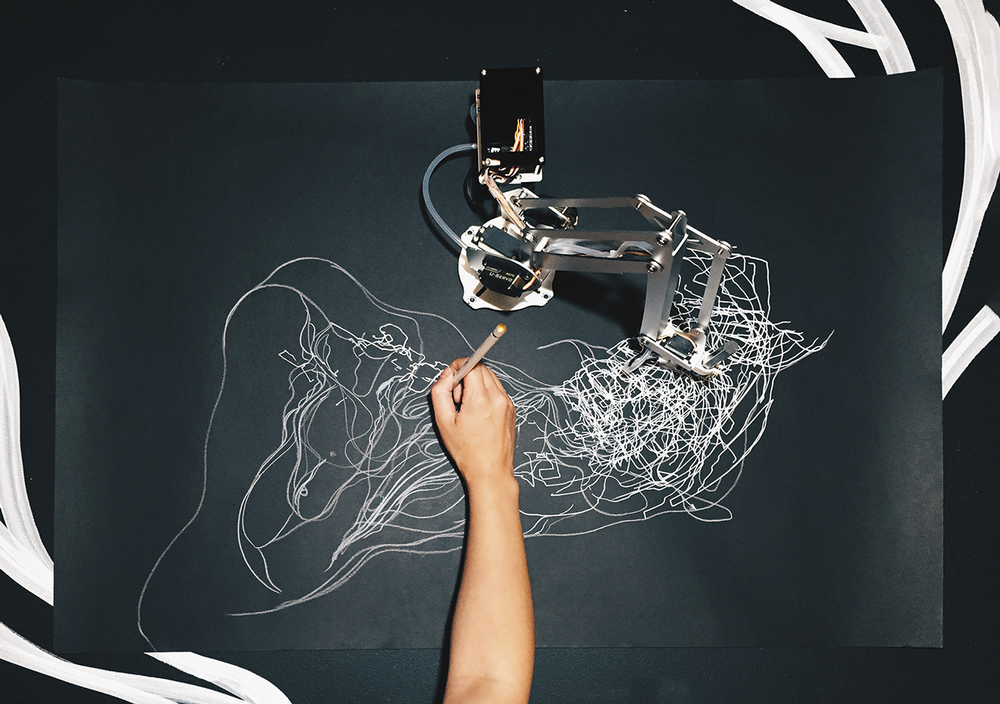 On May 12th Lance will speak at New Museum + Bell Labs' Experiments in Art & Technology symposium. The subject of the discussion is Breaking the Fifth Wall: Re-Imagining the Theater Experience. Click here for registration details.
FRANKENSTEIN AI FEATURED ON VOICES OF VR PODCAST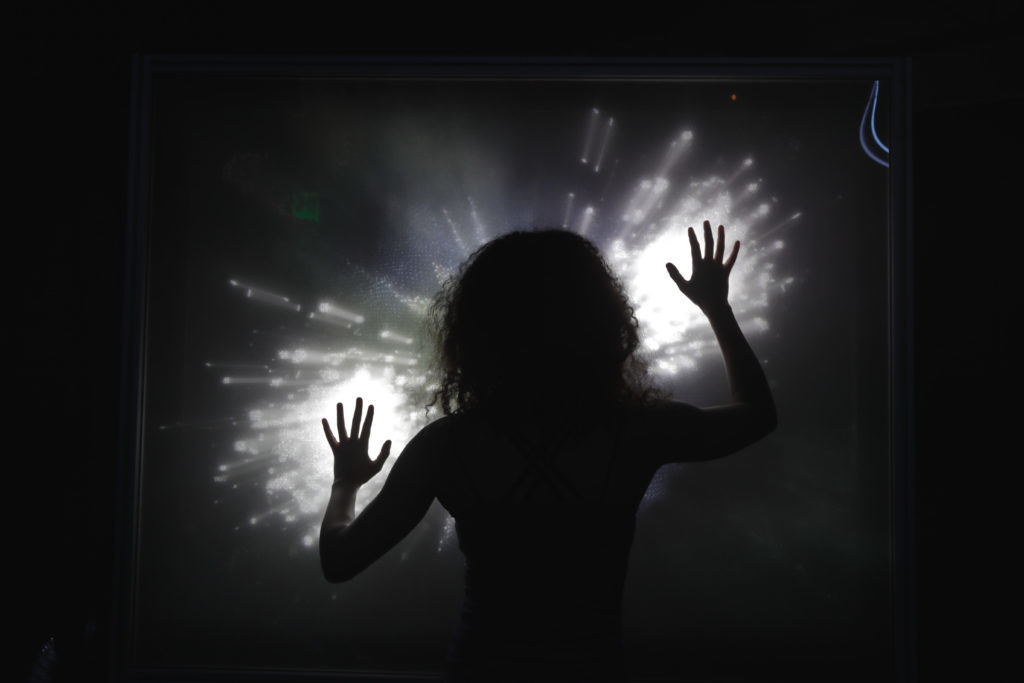 "The Columbia Digital Storytelling Lab had a design research project at Sundance that is exploring new models of cooperative storytelling and collaborative sensemaking, but it was also on the bleeding edge of integrating technologies ranging from machine learning, innovative projection mapped visual displays, IoT-driven instruments, computational dance, and using AI as a collaborator to cultivate group dynamics. Frankenstein AI: A Monster Made by Many had three acts that used immersive theater components in order to facilitate a range of different social experiences that reflected on what it means to be human and what it means to be connected." Listen here
FUTURE OF WORK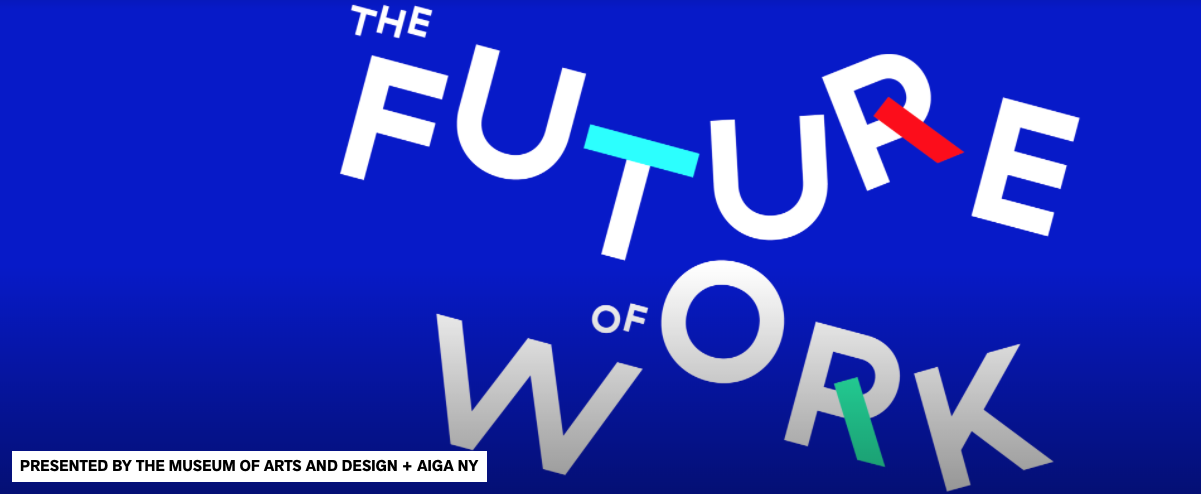 On March 1st Lance will be speaking at The Museum of Art and Design in NYC. "The role of the designer has been steadily evolving with the rise of digital technologies and is becoming blurrier with the integration of AI, mixed reality, the internet of things, and cryptocurrencies into our daily lives." Read more
SUNDANCE FILM FESTIVAL 
Lance is headed to the Sundance Film Festival for the World Premiere of his latest immersive theatre project entitled Frankenstein AI: a monster made by many. The project is developed and produced in collaboration with Columbia University School of the Arts' Digital Storytelling Lab. Lance is a lead artist along with Nick Fortugno and Rachel Ginsberg.
WRITING FOR QUARTZ 
Lance is now contributing to Quartz. Here's his first piece "We're experiencing the Harry Potterification of technology." Click the image to read.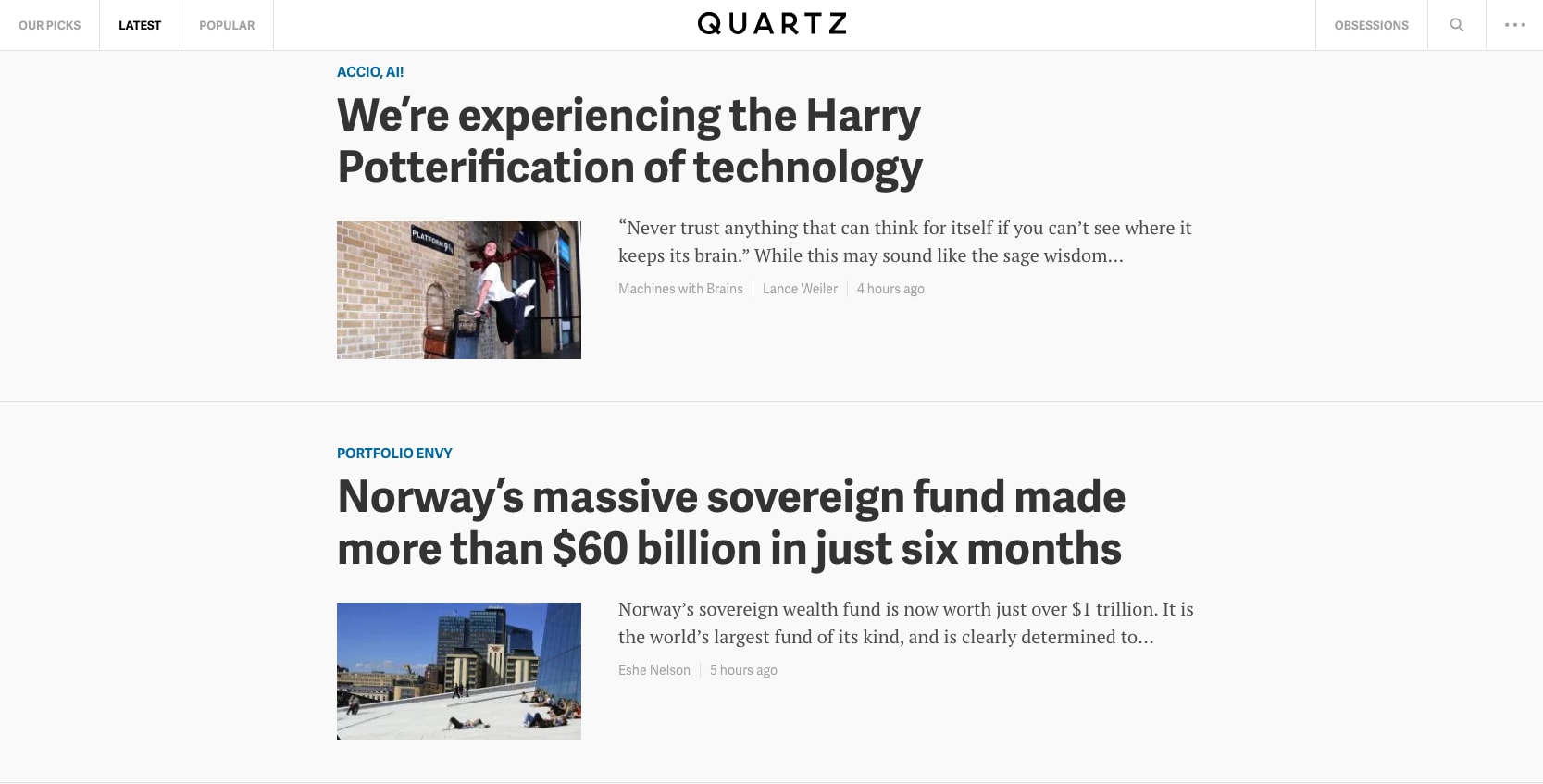 SPEAKING ENGAGEMENTS 2017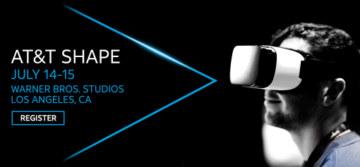 Lance gave a keynote at AT&T's Developer Conference entitled SHAPE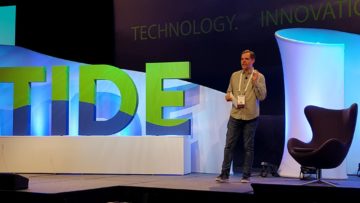 Lance runs a speculative fiction session at Infocomm's TIDE in Orlando.

Lance spoke at SXSW and launched the Empathy Lab, a joint project between the Columbia University Digital Storytelling Lab and Refinery29.

Lance presented and ran a special immersive storytelling project for 400 participants at Microsoft's main headquarters in Seattle.

On March 21st, Lance presented at TEDx Broadway in NYC. The talk examined story, design and play.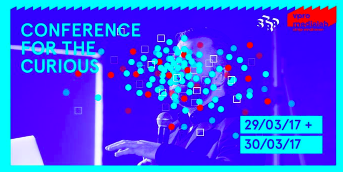 Lance gave a keynote at the Conference for the Curious an event produced by media broadcaster VPRO. The event looks at the future of storytelling.
FORBES SITS DOWN WITH LANCE 

"How To Tell Better Mobile Stories From The Man Creating Them One Pandemic And Smart Object At A Time"
Lance Weiler is a master storyteller but more than this he designs experiences.  I first came across Weiler during my time at Myspace when he worked on 'Beyond The Rave' and created an alternate reality game for the project.   Since then Weiler has been busy creating a massive connected crime scene consisting of smart storytelling objects ["Sherlock Holmes & the Internet of Things"], a "multi-platform immersive narrative ride" and immersive storytelling extension for "David Cronenberg: Evolution" and snagging a Sundance award for stopping a pandemic between 40,000 festival attendees [Pandemic 1.0] amongst other projects, speaking engagements and installations. This man knows how to get people to do things…feel things. I wanted to find out how, what's changing his thinking and what's interesting him about the future.  READ MORE
FAST COMPANY COVERS BODY/MIND/CHANGE 
"When The Quantified Self Gets Creepy: Turning David Cronenberg's Science Fiction Into Reality"
The shadowy "BMC Labs" is allowing film fans to experience a Cronenberg film IRL via a 3-D printed POD and an AI being. "We wanted to make people feel icky," says the project's creator.
Biotechnology startup BMC Labs recently offered famed filmmaker David Cronenberg a staggering eight-figure sum to license the cutting-edge fictional biotechnology in his films to develop the next generation of biotech implants. BMC Labs' first product to come out of this partnership is the POD implant, a personal, on-demand recommendation engine that uses artificial intelligence to understand what you want, desire or need before you do. Cronenberg, a supporter of vanguard biotechnology, will be the first recipient of this innovative human enhancement.  READ MORE
BODY/MIND/CHANGE WINS 
MUSE AWARDS
Winner: MUSE Jim Blackaby Ingenuity Award, 2014
This award runs across all categories and is not given every year.
"This award recognizes a project that exemplifies the power of creative imagination in the use of media and technology – a project that has a powerful effect on its audience, and one that stands above the others in inventiveness and quality. The winner is selected from submissions to the MUSE awards of all categories…"
Honorable Mention: Games and Augmented Reality, 2014
This project thinks outside the box to pitch ideas and technologies for museums. It combines science, technology, and imagination. It is creepy but fun and full of imagination. The whole environment is full of a mysterious atmosphere.
Plus Body/Mind/Change is a Webby Award Honoree: Games, 2014
LANCE ONE OF THE GOOD 100
AN INDIEWIRE INFLUENCER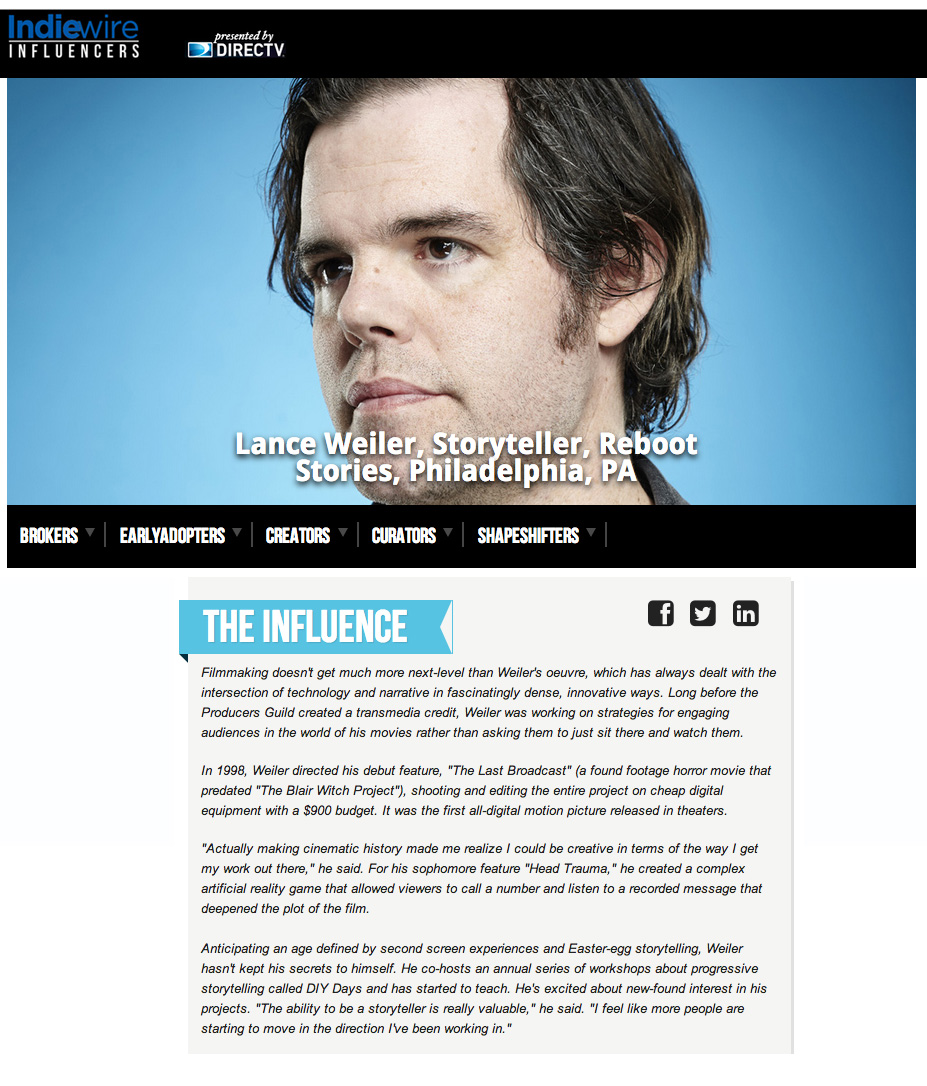 LANCE & CHUCK WENDIG NOMINATED FOR INTERNATIONAL EMMY FOR THEIR SCRIPTING OF "COLLAPSUS: THE ENERGY RISK CONSPIRACY"
Collapsus: the Energy Risk Conspiracy is nominated for an International Digital Emmy for Digital Fiction. Lance and Chuck wrote a 60 page script for the fictional elements of the hybrid interactive documentary.
WHAT PEOPLE ARE SAYING ABOUT LYKA'S ADVENTURE

WHAT PEOPLE ARE SAYING ABOUT PANDEMIC 1.0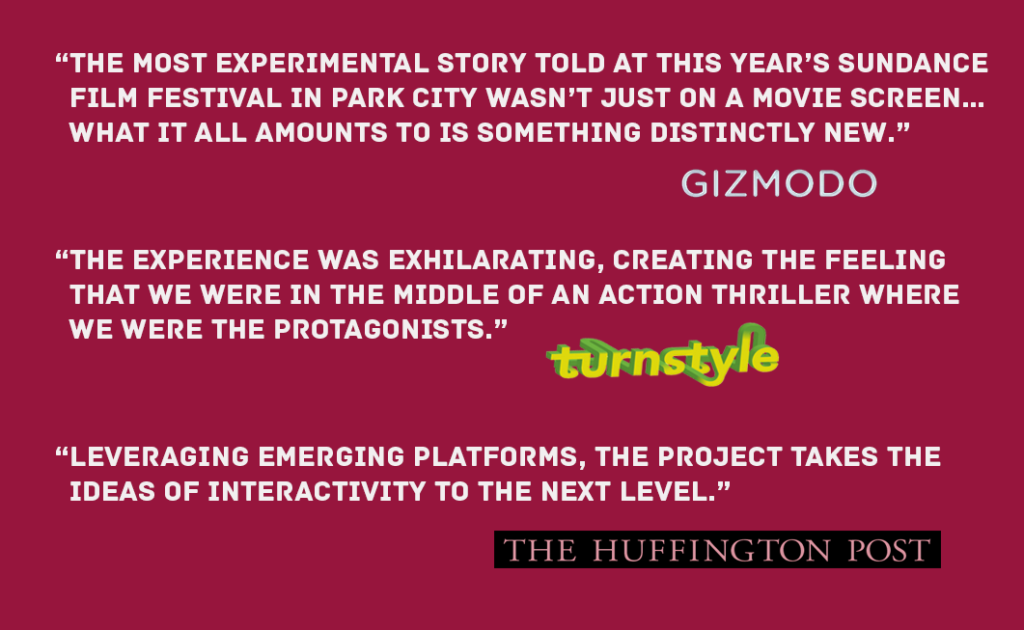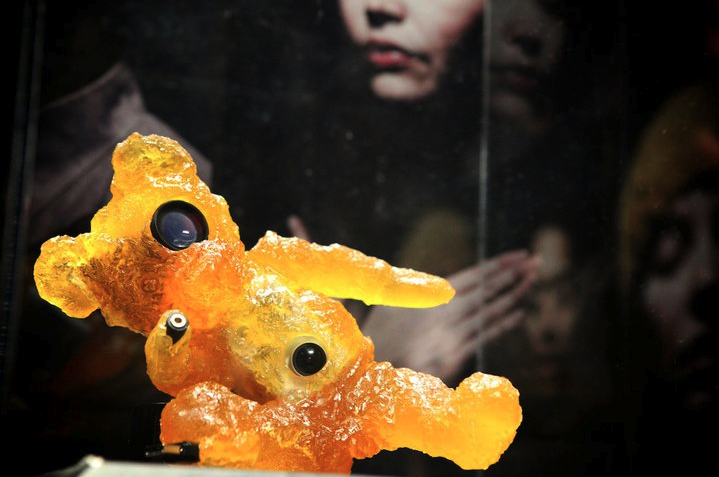 Pandemic 1.0 made use of mobile, online, real world experiences, data visualization, social gaming, print and interactive toys to tell its story.
PANDEMIC 1.0 IN PRINT
To read click the image
WIRED UK – COVER STORY
Lance is recognized as one of the pioneers of transmedia. To read the cover story click the image.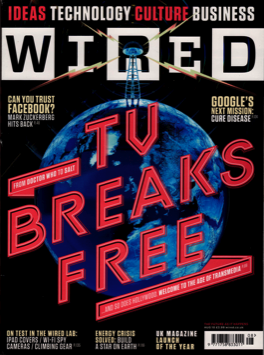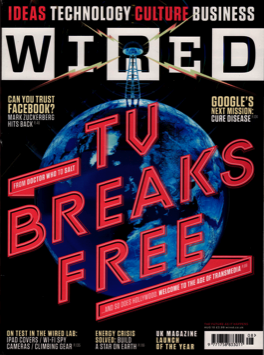 Lance was featured in a October 1998 Cover Story on People Changing the Face of Hollywood
"One of twenty-five people helping to re-invent entertainment and change the face of Hollywood." – WIRED MAGAZINE
Businessweek featured Lance in a list of people innovating in the entertainment industry.
"One of the eighteen who changed Hollywood."
– BUSINESSWEEK
The 18 People Who Changed Hollywood
Hollywood is hardly ever thought of as a hotbed of innovation. The industry is more likely to try to battle a new technology with lawsuits (see the Betamax recorder, YouTube) than embrace it with open arms. But the movies wouldn't have survived for more than a century were it not for the tenacious innovators who introduced new tools, new ideas, and new technologies. Here's our list of the most influential.
Lance Weiler"Tight budgets force lots of indie filmmakers to experiment with new technologies. Weiler has been more persistent than most. The Last Broadcast, relased in 1998, was shot with video cameras, processed on PCs so it looked more like film, and shown on a digital projector – one of the first time ticket-buyers saw a digital screening. Lately, Weiler has been showing his movies at flashmob-orgamized underground drive-in screenings, and building alternate reality games around his latest release, Head Trauma." – Scott Kisner
Others on the list include Thomas Edison, Walt Disney, Steve Jobs
The New York Times recognizes Lance as an industry innovator
"Game changers like Lance Weiler, a D.I.Y. visionary whose 1998 mock documentary "The Last Broadcast," directed with Stefan Avalos, was the first movie released in theaters digitally, understand that younger audiences can't be reached the way that their Fellini-loving grandparents once were. Younger audiences might not be more active moviegoers than their grandparents (watching a film is never a passive experience), but they live in an interactive, media-saturated world. These days "everyone is his or her own media company," Mr. Weiler wrote in Filmmaker Magazine. "With the push of a button they can publish, shoot or record and moments later it can be online for the world to see." This audience, in other words, has its own D.I.Y. ethos, and sometimes can be part of a movie's creative process. The major studios certainly are paying attention to what Mr. Weiler and other do-it-yourselfers have to say."
Lance wins the Arte Cinema Award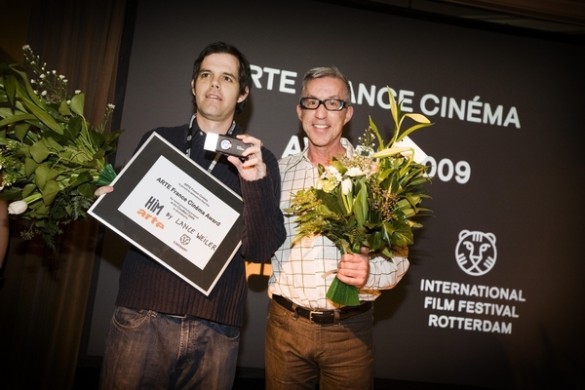 HiM one of 12 projects invited to Sundance Screenwriters Lab
WIRED MAGAZINE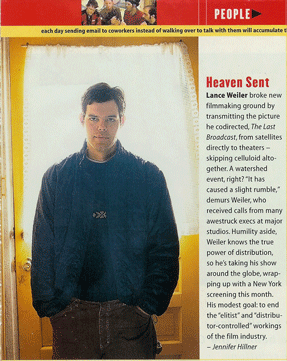 RUE MORGUE MAGAZINE names HEAD TRAUMA best indie feature of the year click image to read article

The HEAD TRAUMA cinema events have been a smashing success. Over 84% of the audience use their mobile phones during the screenings to interact with the movie.
What people are saying about the HEAD TRAUMA cinema events: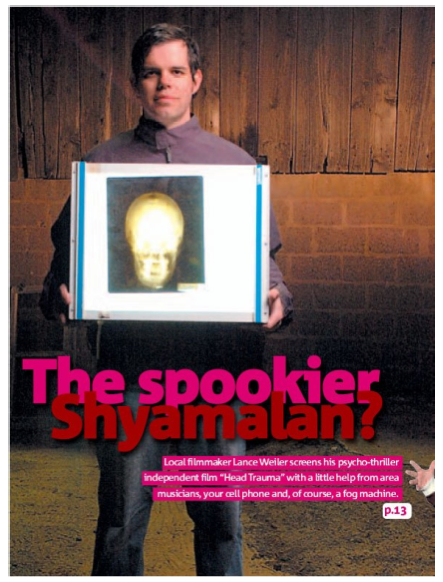 click here to read what Wired had to say about the event
click here to see additional coverage about the event.
WHAT PEOPLE ARE SAYING ABOUT WEILER'S HORROR 2.0
"Can things possibly get more intense from here? Of course. Horror 2.0 stalks the MoMI with indie auteur Lance Weiler's multimedia expansion of his psycho-chiller Head Trauma: Audience members will receive menacing text messages and cell-phone calls, some even after the show. "I want to disturb people," Weiler admits in what sounds like a motto for our times. Slashing at apathy, this is a genre whose dire warnings we ignore at our peril. One way or another, horror follows us home."
– THE VILLAGE VOICE
"Lance Weiler's first film, The Last Broadcast, often called the original Blair Witch Project, was shot for less than $1,000. Yet it grossed $4.5 million and became the first film to be transmitted via satellite directly to theaters. His encore? A traveling live-music mashup involving cell phones, big screens, indie rockers and meandering actors… This is one of the only films where you'll be asked to keep your cell phone on during the screening," says Weiler.
– WIRED
"Director Lance Weiler has created a "remix" presentation of his cult indie horror flick Head Trauma, the result of which sounds like a good approximation of the future of film. As theaters increasingly compete with home entertainment, we believe live film presentations such as this could be a way to keep audiences going out to movies."
– TREND CENTRAL
WHAT THE CRITICS ARE SAYING ABOUT HEAD TRAUMA
One of the Best Indies of the Decade
CINEMATICAL
TOP 10 MENTIONS – pdf
FULL REVIEWS – pdf
PULL QUOTES – pdf
PAST PRESS COVERAGE – pdf
Best Independent Feature Film of 2006
RUE MORGUE MAGAZINE
One of the top 10 cinematic experiences of 2006 – TWITCH FILM
"Any number of big-deal filmmakers – M. Night Shyamalan, for one – would be well-served by a viewing of the low-budget Head Trauma. …this simple and effective psycho-thriller creates a mood of dread and dissociation, and sustains it, without resorting to elaborate special effects, or a colorful crowd of actors, or otherworldly mystical hooey." 3 out of 4 stars
– PHILADELPHIA INQUIRER
"Like the films of Polanski and Nicolas Roeg, Head Trauma is a slow burn movie, the kind which gradually pulls you deeper and deeper into its own twisted reality. The story is simple, but the execution is far from it. Weiler takes the basic narrative and runs a series of ambiguous circles around it, coiling tighter and tighter until the end. Like the giant hedge maze in Stanley Kubrick's The Shining…"
– POP MATTERS
"There's no doubt that "Head Trauma" isn't just one of the greatest films of 2006, I would also put it up there with the best films that have been made this decade in horror."
– BLOODTYPE ONLINE
"I'm giving this film my first ever 10 and have to say the hopes and dreams of the great American horror are now on Weiler's shoulders."
– CINEPHELIA.COM
"With his second outing, Weiler proves himself a seriously skilled director. His tone has much in common with the recent spate of Japanese horror films. There's the emphasis on atmosphere, the sad, restless ghosts of the past, the jittery camerawork. It's a wonder Hollywood hasn't snapped him up to helm one of the countless J-horror remakes taking place stateside (The Ring, The Grudge, Pulse). It's almost depressing to think what Weiler could have done with the recent revision of Kiyoshi Kurosawa's 2001 chiller Pulse."
– THE ALIBI
"HEAD TRAUMA will leave you scratching yours in the midst of a fantastic, scary ride that leaves no unanswered questions and does its job with the utmost competence and sheer unalloyed glee."4 stars
– FILM THREAT
"Works its way under the skin, raising neck hairs while teasing us to pry open its psychological puzzle box."
– LA WEEKLY
"The growling, hooded figure which dogs George through the story is an absolutely terrifying apparition, perhaps the simplest and most haunting monster to grace a movie screen since the debut of Freddy Krueger in the original "A Nightmare On Elm Street."
– BLOODY DISGUSTING
"One of this year's touchstones… Demonstrating once again that ingenuity and invention are more important than millions of dollars in budget, Weiler most effectively works within the confines of the dark house. As more and more unsettling things start to happen, it's almost as though the house were growing into a full-fledged, recently awakened character that is not sure what it wants to do when it sees that it's under attack… Head Trauma creeped me out."
– TWITCHFILM.NET
"A slick, original, attention-grabbing feature… pushes the medium to the edge of its artistic bounds."
– ALBUQUERQUE WEEKLY
"Horror outing that revives the under appreciated monster of the id to great effect."
– MOVIE CITY NEWS
"You know the ones: Jacob's Ladder, 12 Monkeys, even Lost Highway. Head Trauma is a solid induction into these halls of creepy mindfucks."
– THE PORTLAND MERCURY
"Elicits effective creeps. A well executed haunted house exercise that treads the psychological vs. supernatural line."
– AIN'T IT COOL NEWS
"Incredibly creepy… good re-creation of 70's horror."
-TUCSON WEEKLY
"Fright classic… surprisingly effective chiller."
– THE OREGONIAN
"HEAD TRAUMA is completely pro. From packaging to film quality to the movie's website, it seems like there was big money behind this film."
– LOCAL IQ