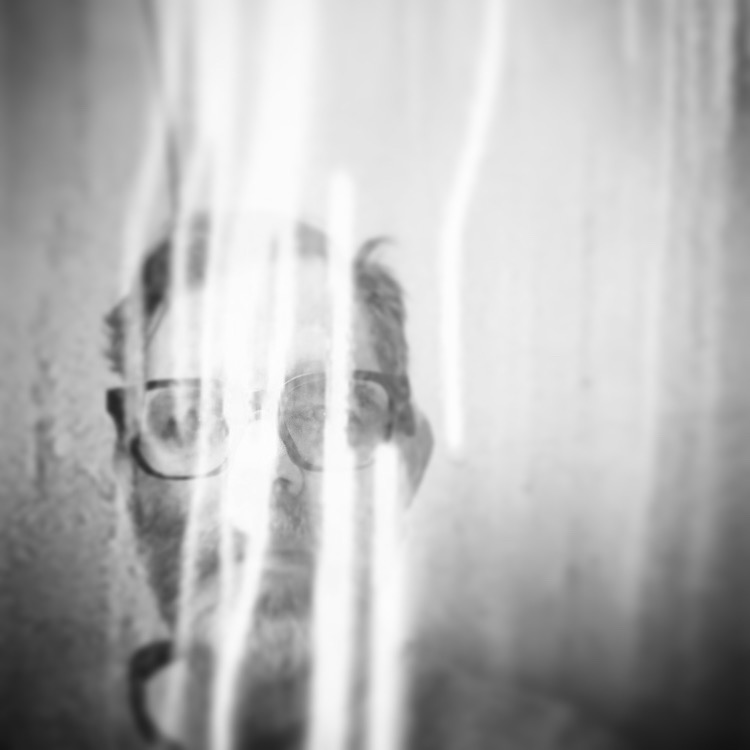 Lance Weiler is a storyteller, emerging media artist, entrepreneur and thought leader. An alumnus of the Sundance Screenwriters Lab, Lance is recognized as a pioneer because of the way he mixes storytelling and technology. For over twenty years he's been innovating at the forefront of entertainment – leading the industry into the digital age. In 1998, WIRED magazine named him "One of twenty-five people helping to re-invent entertainment" when he disrupted the industry with the first all-digital release of a motion picture to theaters via satellite. The Last Broadcast which Weiler co-wrote, co-directed and co-produced was made for $900 dollars and went on to gross over 5 million dollars via self-distribution. The distribution methods that Weiler introduced in the late 90's have since become the standard for digital cinema distribution today.
A journeyman by trade, Weiler spent over 10,000 hours on film sets working his way through the ranks, training and collaborating with some of the top talent in the industry. He trained as a camera assistant and operator under Conrad Hall (Butch Cassidy & the Sundance Kid, Marathon Man), Darius Khondji (Se7en, Midnight in Paris) and Harris Savides (The Yards, Milk).  After the success of The Last Broadcast he left the camera department behind and began to work extensively as a writer, director and producer, developing TV and film properties for FOX, TNT, Starz and Endomel. He has collaborated with industry icons such as David Cronenberg, Gore Verbinski, Marshall Herskovitz and Ed Zwick, co-creating and developing properties that mix film, TV and emergent technologies such as Artificial Intelligence, the Internet of Things and Virtual Reality.
Weiler approaches his work from a systems thinking perspective. He often develops new methods and technologies to tell stories and reach audiences in innovative ways. For instance, he created a cinema ARG (augmented reality game) around his second feature Head Trauma. Over 2.5 million people experienced the game via theaters, mobile drive-ins, phones and online. In recognition of these cinematic innovations, BUSINESSWEEK named Lance "One of the 18 Who Changed Hollywood." Others on the list included Thomas Edison, George Lucas and Steve Jobs.
Lance and screenwriting partner Chuck Wendig attended the Sundance Screenwriters Lab with an original script entitled HIM. At the time Ted Hope and Anne Carey were attached to produce – later Christine Vachon and Killer Films would come onboard too. Lance's unique vision and approach to the project, which mixed story and gaming, pushed his quick transition from fellow to mentor as he was invited by the Sundance Institute to help design the New Frontier Story Lab, Sundance's first new lab in 30 years. After the lab's launch, Lance served as a mentor for its first three cohorts.
In 2011, Weiler returned to Sundance with a short film in competition and an immersive storytelling project entitled Pandemic 1.0, which was an official selection of the New Frontier section of the festival.  GIZMODO pointed to Pandemic 1.0's innovative nature: "The most experimental story told at this year's Sundance Film Festival in Park City wasn't just on a movie screen. What it all amounts to is something distinctly new." Integrating film, mobile, online, print, real world events, and data visualization, Pandemic 1.0 had 250,000 players/viewers working together to stop the spread of a fictional pandemic as it unfolded over a 120-hour period. Following the festival, Lance had the unique opportunity to collaborate with a number of prominent scientists to explore ways that immersive storytelling experiences can be used to model outbreaks, increase public awareness and provide insight into how things spread socially.
In 2012, Lance created Lyka's Adventure a multi-year global storytelling project that had K-6 students powering a little robot around the world. Lyka traveled over 65,000 miles and interacted with upwards of 5,000 students. She was an ambassador for UNICEF and traveled to Haiti for the special launch of a new school.  In 2013, Lyka's Adventure was awarded the Tribeca Film Institute's prestigious New Media Fund, which was established to help support innovative projects that are focused on social good. MASHABLE named Lyka's Adventure "One of 5 Social Good Startups You Should Know Right Now." In 2014, Lance signed a multi-book deal for Lyka's Adventure with Penguin Books.
Weiler returned to Sundance for a third consecutive year with a National Film Board of Canada interactive documentary by Leanne Allison and Jeremy Mendesen titled Bear71 that explores where the "wild and wired worlds meet." The project examines encroachment and privacy concerns through the lens of a true, and metaphorical story about a bear and her cubs in Banff National Park. Lance co-created the installation and designed the social narrative elements of the project. Bear71 created a compelling experience with facial recognition, augmented reality, projection and sensor technologies.  Nominated for seven Webby Awards in 2012 the project won a Cyber Lion Award at the Cannes Lions in 2013.
In the fall of 2019 Lance co-created, co-wrote and directed a new immersive theatre piece entitled The Raven. Within the experience, guests are invited to investigate a haunted early-19th century mansion using only Bose augmented reality audio glasses and by carrying an enchanted Internet of Things lantern to light their way. This groundbreaking experience had its world premiere at the prestigious New York Film Festival before launching a month-long, limited run.
Lance is currently developing Where There's Smoke, a neo-noir story of arson set against the backdrop of a small town. Inspired by true events in Lance's life, his father was a volunteer firefighter and amateur fire scene photographer, the project explores two mysterious blazes that forever altered a tight-knit community. The immersive installation portion of the project had its world premiere at the 2019 Tribeca Film Festival. This version built upon a work-in-progress showing at the Future of Storytelling Summit where it was nominated for the FoST prize. In the fall of 2020, Where There's Smoke premiered a new virtual version of the experience in competition at IDFA doc lab in Amsterdam. In February 2021, Where There's Smoke kicked off a month long run that was extended until the end of April due to public demand. Where There's Smoke was also an official selection of the Currents New Media Festival as well as the Portland International Film Festival through a collaboration with the Portland Art Museum. Later this year the project will return for a limited public run prior to making its way to the screen as a film/limited TV series.
In 2020, Lance received a prestigious Magic Grant from the Brown Institute for Media Innovation. The grant was award to support a new work entitled Project Immerse, a paranoid thriller anthology series that examines misinformation and radicalization in the age of deepfakes. Over the last year Project Immerse has staged showings at DEF CON, Mozilla Fest and CPH:DOX. The project is currently developing the next chapter in the series and will return later this year with additional showings continuing throughout 2022.
In addition to his own projects, Lance often collaborates with other storytellers. For fourteen months he led creative direction and experience design on a project entitled Body/Mind/Change collaborating with David Cronenberg, the Toronto International Film Festival, and the CFC Media Lab. Body/Mind/Change launched in the fall of 2013 and traveled the world for four years. The project was recognized for its innovative use of story and code, winning the MUSE Jim Blackaby Ingenuity Award in 2014 and receiving a Webby Honorable Mention in the Games and Augmented Reality category.
Tommy Pallotta (Waking Life, A Scanner Darkly, The Last Hijack) approached Lance and his writing partner Chuck Wendig to script and provided narrative design to Collapsus – an Energy Risk Crisis, a groundbreaking project that mixed fiction, documentary and gaming. Their work on Collapsus went on to receive an International Emmy® nomination for "digital program fiction."
Lance's innovative use of storytelling and technology has made him a highly sought-after thought leader in the entertainment industry – in particular supporting companies in re-shaping their media holdings for the 21st Century. He has consulted programs and initiatives for IBM, Twitter, Microsoft, Samsung, Chernin Entertainment, Ubisoft, Penguin Books, the U.S. State Department, CAA, Ogilvy, McCann-Erickson and others. In the process he has helped to create, design and shape entertainment properties that have reached billions of people. He sits on an interactive board/jury for the Peabody Awards and was one of 9 artists to be featured in a recent National Endowment of the Arts field study on Tech as a Creative medium for the arts.
Over the course of his career Lance has developed a unique understanding of interdisciplinary teams and how to grow businesses in an ever-shifting digital landscape. After speaking at the World Economic Forum in 2012, Lance was invited to serve on two steering committees, one focused on the Future of Content Creation and the other centered on Digital Governance.
From 2009 to present Lance has been an advisor to IndieGoGo, the world's first crowdfunding platform. He has served as a sounding board for the company as they have grown from a four-person operation to a staff of 300 with offices in multiple countries. Lance's understanding of traditional and emerging entertainment business models led to an invitation to join an innovation council for Samsung consisting of top thinkers from various industries. The mission of the council was to aid Samsung in transitioning from an electronics company to an entertainment technology company. The council worked on the launch of Samsung's VR initiatives and informed the development of 837, their flagship innovation space in the Meatpacking District of NYC.
In addition to advising companies, Lance has also served as an advisor and mentor to educational programs and labs for organizations such as the Sundance Institute, Tribeca Film Institute, PBS, Power to the Pixel, Screen Australia, Berlin Film Festival, the National Film Board of Canada and the National Endowment for the Humanities.
Lance is a world-renowned speaker on subjects such as the future of storytelling, emerging technology's impact on entertainment, those formerly known as the audience, purposeful storytelling, humanizing data and social impact. He has given keynotes at UN and World Economic Forum events, Harvard, MIT, USC, NYU, Sundance, Cannes, SXSW, Tribeca, Toronto, Berlin and Los Angeles Film Festivals, Games for Change, the Future of Storytelling Summit, VPROs Conference of the Curious and TED. He often gives talks at Film Studios, Gaming Companies, Advertising Agencies, Publishers and News Organizations. He has shared stages with luminaries such as Ted Hope, Christine Vachon, David Cronenberg, Kathryn Bigelow, Marshall Herskovitz, Paula Wagner, Ted Sarandos, Douglas Rushkoff and Cory Doctorow.
Lance's twenty-plus years working across multiple disciplines and industries has positioned him well for his latest venture. In 2011 Lance began teaching at Columbia University. He was invited to help develop the school's new media program. Since 2013, Lance has been a Founding Member & Director of the Columbia University School of the Arts' Digital Storytelling Lab, helping to lead and shape the lab's vision. Its mission, to explore new forms and functions of storytelling while encouraging cross-disciplinary collaboration, focuses specifically on the ways in which story can be harnessed as a tool to innovate, educate, mobilize, communicate, and entertain. In 2017 he became a Professor of Professional Practice and is currently jointly appointed across Film and Theatre.
Recently Lance developed three new Digital Storytelling courses offered within the Creative Producing program. In addition, he led the creative direction and design of two projects that mix classical literature with emerging technology – Sherlock Holmes & the Internet of Things and  Frankenstein AI which had its world premiere at the 2018 Sundance Film Festival. In addition, Frankenstein AI was co-commissioned by the National Theatre's Immersive Storytelling Studio and IDFA doc lab to produce a series of immersive dinner parties that mix food, storytelling, and AI.  Both are global projects that explore shifts in the ownership and authorship of stories while also examining the political and ethical issues surrounding emergent technology. The projects are groundbreaking experiments in new collaborative models that cross silos and harness storytelling, design and play as tools for tackling complex challenges. To cite one example, Sherlock Holmes & the Internet of Things has connected over 2,500 collaborators from more than 60 countries. Over its lifetime, the project has given rise to 150+ self-organized events staged all around the world. Through highly innovative work like Sherlock and Frankenstein, the Digital Storytelling Lab is shaping pedagogical methods and harnessing the power of storytelling to generate world-changing ideas and solve complex problems. At the same time the lab is building exciting scale partnerships, celebrating classical literature and generating awareness on a global stage.
Within a short period of time, Lance has helped to give the lab a global profile as an up and coming hotspot for story-driven innovation, receiving coverage in Forbes, the Huffington Post, Filmmaker Magazine and IndieWire. To date, the lab has collaborated with various schools and programs on campus: School of the Arts, Journalism, Urban Design, School of Social Work, School of Professional Studies, Narrative Medicine, Committee on Global Thought, Center for Justice, Brown Institute of Media Innovation, University Life, Office of Alumni and Development and Columbia Tech Ventures. Off campus collaborations have included: The Film Society of Lincoln Center, Cooper Hewitt Design Museum, the U.S. State Department, Microsoft, Refinery29, IBM, Penguin Books, Esquire, the UN, UNICEF, the World Economic Forum and Civic Hall.