WTS Redux
In 1983 our van burst into flames on a family vacation. Eleven months later our house would burn to the ground. As I explore my past I find mysterious connections to these blazes and come face to face with a closet full of skeletons.
Where There's Smoke mixes a live documentary, immersive theatre and elements of an escape room to create an experience that explores memory and loss. Set within the aftermath of a blaze, participants race to determine the cause of a tragic fire by sifting through the charred remains. Inspired by true events in writer/director Lance Weiler's life, Where There's Smoke details the connections between two mysterious fires and his father's battle with cancer.
Status: Virtual version for upwards of 100 participants (touring), Immersive Installation (currently on hold), Art Book (release 4Q 2021) and Feature/Series (in development)
My Role: Co-writer, Director, Experience Designer, Producer
Stats: This project mixes analog, digital and archival elements. For instance, at the core of the immersive experience are over 3,000 fire slides that my father shot from 1968 to 1988. The slides are also being integrated into an art book/graphic novel that examines connections between the blazes that destroyed our family van and house.
The initial project was a physical installation in which four people could participate, but during lockdown it was converted into an online experience for dozens of users at a time—using the same publicly-available online tools that have kept offices functioning in the same period. The project proves that Zoom video conferencing software and the online notebook Miro can also be used as instruments for telling an emotional story, and even to create intimacy.
.
Virtual version for upwards of 100 participants via Zoom and Miro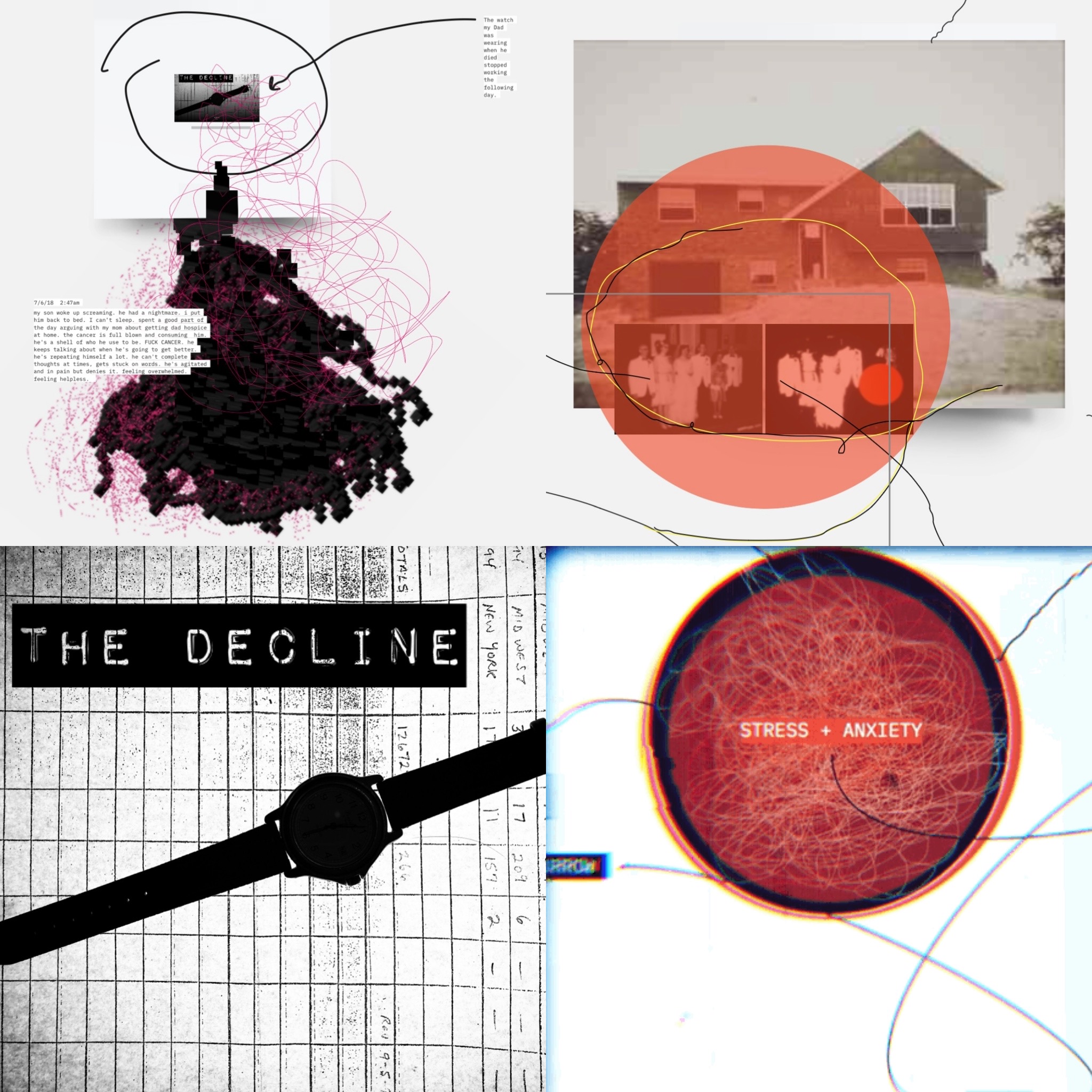 .
1,400 sq ft installation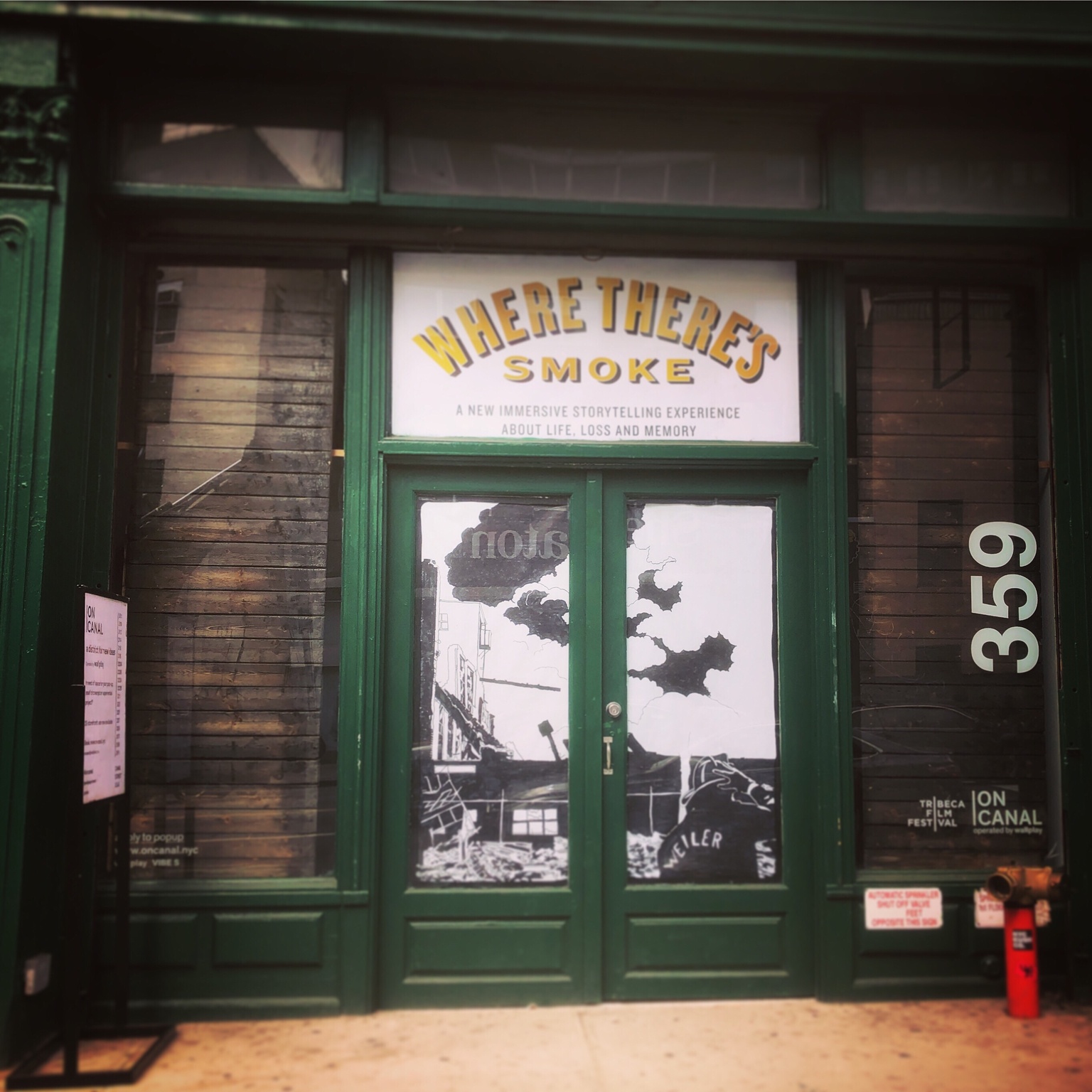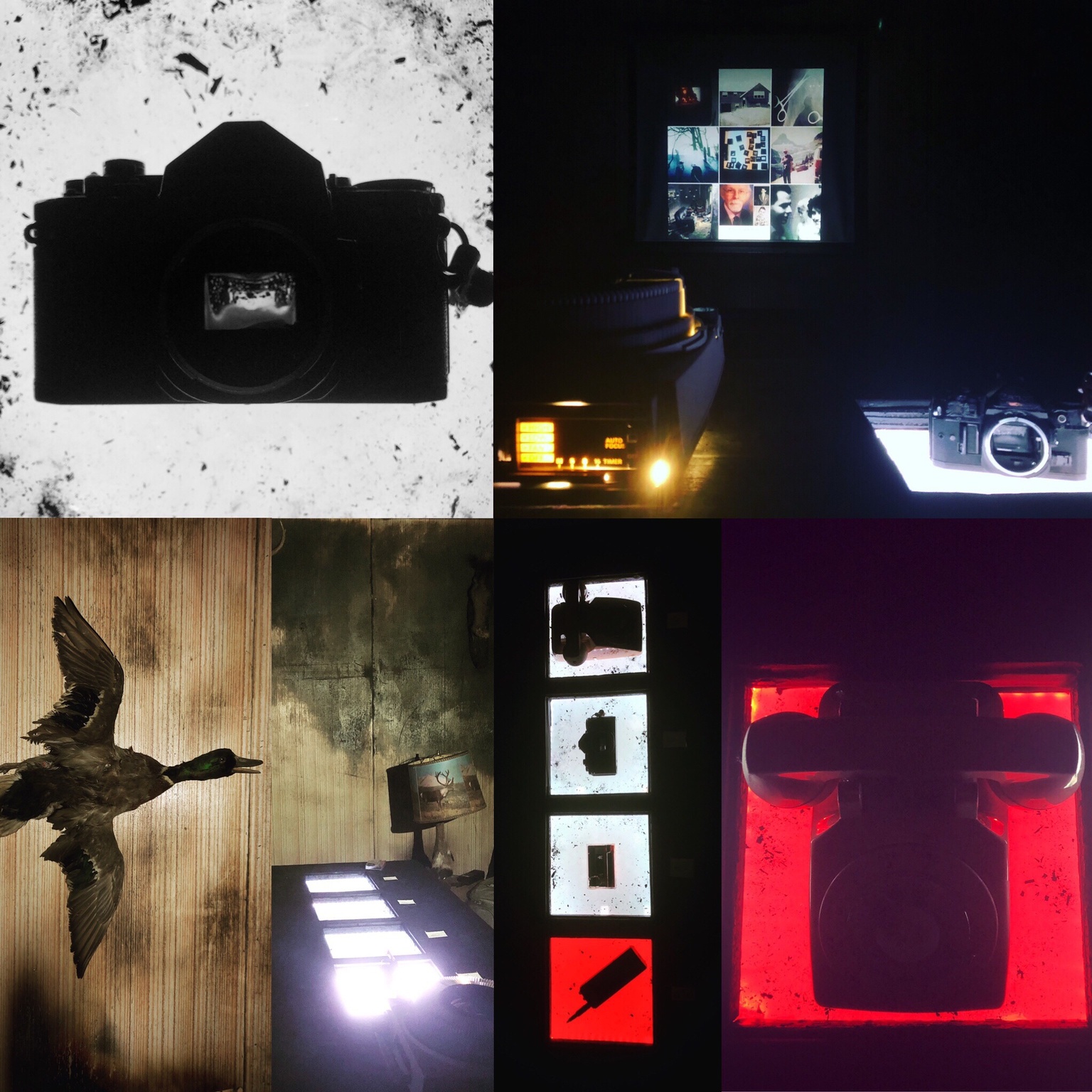 .
Awards & Recognition
World Premiere IDFA Doc Lab 2020, Immersive Non-Fiction competition section – Virtual Redux Version
Where There's Smoke wins Digital Dozen: Breakthroughs in Storytelling Award
World Premiere Tribeca Film Festival 2019 – Physical Installation
Nominated for a Future of Storytelling Innovation Award
What People Are Saying
Named one of the "Best Shows & Experiences of 2019" by No Proscenium
Named one of the "top XR installations of 2019" by Forbes
"Over 100 movies screened at the 2019 Tribeca Film Festival, but one of its best offerings lets you walk inside the frame and experience a story from the inside out." – IndieWire
"Yes, there's technology — at the piece's heart is Internet of Things tech — but the tech is sublimated here in service to Weiler's very personal chronicling of his father's life and the nature of their relationship. It's a lovely piece and another must see." – Filmmaker Magazine
"Deeply affecting and incredibly well-crafted, this powerful documentary-meets-installation interactive experience leaves a lasting mark.…" – No Proscenium
"Absolute can't-miss…" – Backstage
"Tribeca Immersive 2019 Awesome List" – Forbes
Links
CASE STUDY + view
SITE + view
Next project