Forbes Interview
Originally published by

How To Tell Better Mobile Stories From The Man Creating Them One Pandemic And Smart Object At A Time
By Paul Armstrong
Lance Weiler is a master storyteller but more than this he designs experiences. I first came across Weiler during my time at Myspace when he worked on 'Beyond The Rave' and created an alternate reality game for the project. Since then Weiler has been busy creating a massive connected crime scene consisting of smart storytelling objects ["Sherlock Holmes & the Internet of Things"], a "multi-platform immersive narrative ride" and immersive storytelling extension for "David Cronenberg: Evolution" and snagging a Sundance award for stopping a pandemic between 40,000 festival attendees [Pandemic 1.0] amongst other projects, speaking engagements and installations. This man knows how to get people to do things…feel things. I wanted to find out how, what's changing his thinking and what's interesting him about the future.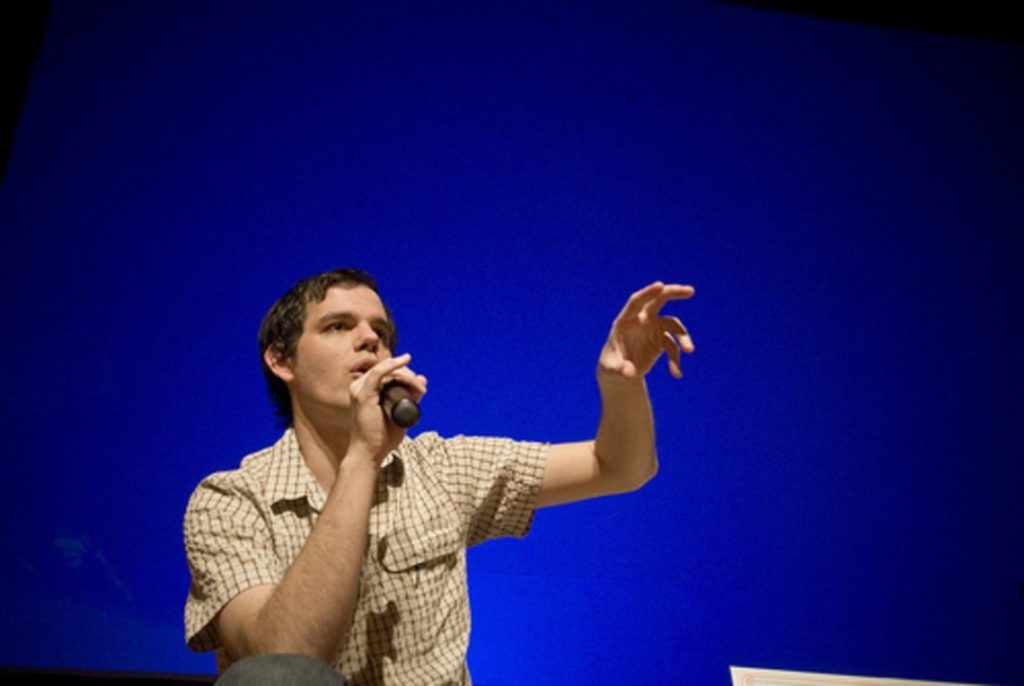 PA: How is storytelling changing with mobile?
LW: The opportunity for stories to be pervasive, personalized and social is something that is exciting in terms of mobile. An area that we've been exploring at the Columbia University School of the Art's Digital Storytelling Lab is how mobile can create seamless narrative experiences. This is at the heart of our multiple year prototype Sherlock Holmes & the Internet of Things. The prototype is exploring calm technology and the notion of ubiquitous computing. It considers a world where mobile becomes a complement to machine learning (AI) and connected devices (IoT). The notion that a story can learn overtime and in the process radically shift our relationship to mobile. It isn't just about video and audio or how the device demands a dedicated focus instead mobile has an opportunity to evolve to a point where stories become navigational, pervasive, personalized and social in ways that blend device and the real-world. At its core the project explores shifts in the authorship and ownership of stories while also examining the ethical and political issues of emergent technologies. Designed to be a collaborative storytelling experiment, Sherlock Holmes & the Internet of Things embraces ambiguity and the notion of fuzzy collaboration.
PA: What did you learn from the project that would help others?
LW: The biggest mistake we made when starting the project is that we assumed that people would want to take on the role of Sherlock and Watson in order to solve a crime. So we started by creating the crime scenes, the objects and the clues. What we came to realize was the complete opposite. Participants wanted to be the storytellers and the social play aspect of building the crime scenes, creating the objects, establishing the clues and ultimately crafting a story that solved the crime was so much more engaging, entertaining and impactful.
PA: Lots of brands fail (badly) at telling good stories. What are people and brands still missing?
LW: I think that story is same it's the telling that's changing. As more people become their own media companies – able to push button publish for the world to see – the challenge rests with addressing the notion that we're all storytellers. Ironically it moves back towards a time of oral storytelling tradition where it was possible to embellish another person's story. In that sense I think the value is in the collective narrative. Understanding how to build and sustain collaborative environments is currently missing. The need for digital whispers to bridge the physical and digital in a way that creates mutual value. Storytelling presents an opportunity to bridge the fragmented digital landscape however to do so its about moving beyond two way conversation and embracing more meaningful forms of creative collaboration.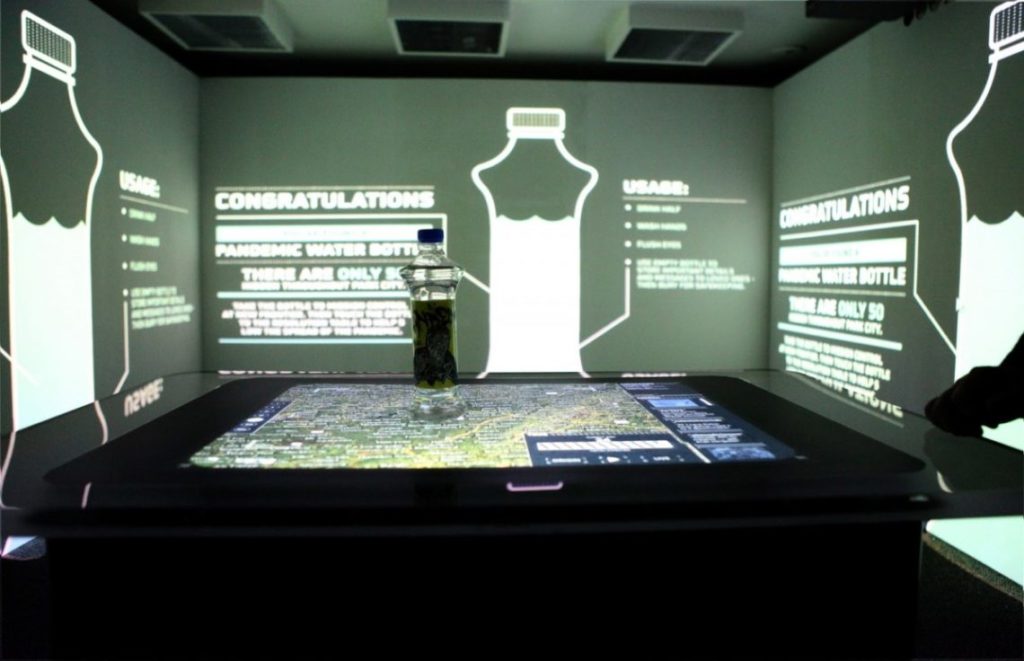 PA: Do consumer really want stories from brands? Don't they "just want stimulation" as Techcrunch recently put it?
LW: People want to engage in stories/experiences/moments that are authentic and have inherent value. As humans we are social creatures. I think the larger question here is how can the stories brands tell be inclusive? Meaning that they leave space for co-authorship and co-ownership. This is especially true of the opportunity that purposeful storytelling can afford CSR efforts by brands. These stories have the potential to be authentic, generative and result in mutual value for brand and the planet. The challenge is designing/building authentic spaces that let this happen while also changing the way that engagement and impact is measured
PA: "Storydoing" seems to be coming back in vogue – what's your take on it? Fad, valuable, nonsense?
LW: At the Columbia Digital Storytelling Lab we look at Story Strategy that mixes thinking, making, telling and feeling. In a sense we're story agnostic as our efforts aren't tied to a platform, device, technology, format or running time. Instead we strive to build ecosystems that recognize not only shifts in consumption but also creation. It isn't enough to "do" there needs to be a sense that doing has purpose and is rooted to a deeper "why." Because at the end of the day much of the "do" tends to be smoke and mirrors.
PA: Where is storytelling going with the likes of VR, AR, MR? What's exciting you? What are you cautious of?
LW: I'm most excited about the potential of AI and IoT. The opportunity for technology to become invisible. I think VR, AR and MR are interesting however I think we need more seamless experiences. Things that enable social interactions and that give birth to collective narratives. The reality is that AI will rapidly augment and automate so many things in our lives. What excites me is how can we teach AI about humanity? How can we ensure that humanity can shape technology as opposed to technology shaping us? At the core is storytelling. How can stories help us to train the next generation of intelligent machines?