Sherlock IoT
Sherlock Holmes & the Internet of Things is an ongoing prototype developed and run by the Columbia University Digital Storytelling Lab that explores new forms and functions of storytelling. Designed to be an open R&D space (released under a creative commons license) that experiments with shifts in authorship and ownership of stories, the massive collaboration also uses a detective narrative to examine the policy and ethical issues surrounding the Internet of Things and emergent technologies.
The goal of Sherlock Holmes & the Internet of Things is to encourage participants to step into a collaborative framework that enables them to create 21st Century adaptations of the work of Arthur Conan Doyle. These "forked" projects use Sherlock Holmes as a jumping off point. To date a number of spinoff projects and prototypes have been created. From escape the room games to team building frameworks to high school educational programs to card games to connected objects that tell stories to Virtual Reality and Augmented Reality games and applications – Sherlock Holmes & the Internet of Things has provided a foundation for open creativity.
Type of Project: Immersive Storytelling + Massive Collaboration
My Role: Co-creator, Creative Director & Experience Designer
Emergent Technology: AI, Machine Learning, AR, VR & IoT
Partners: Columbia University, IBM, the Film Society of Lincoln Center & the Made in NY Media Center by IFP
Stats: 2,500+ collaborators, 60+ countries and 150+ self-organized events held around the world



Sherlock IoT had teams building experiences all over the world.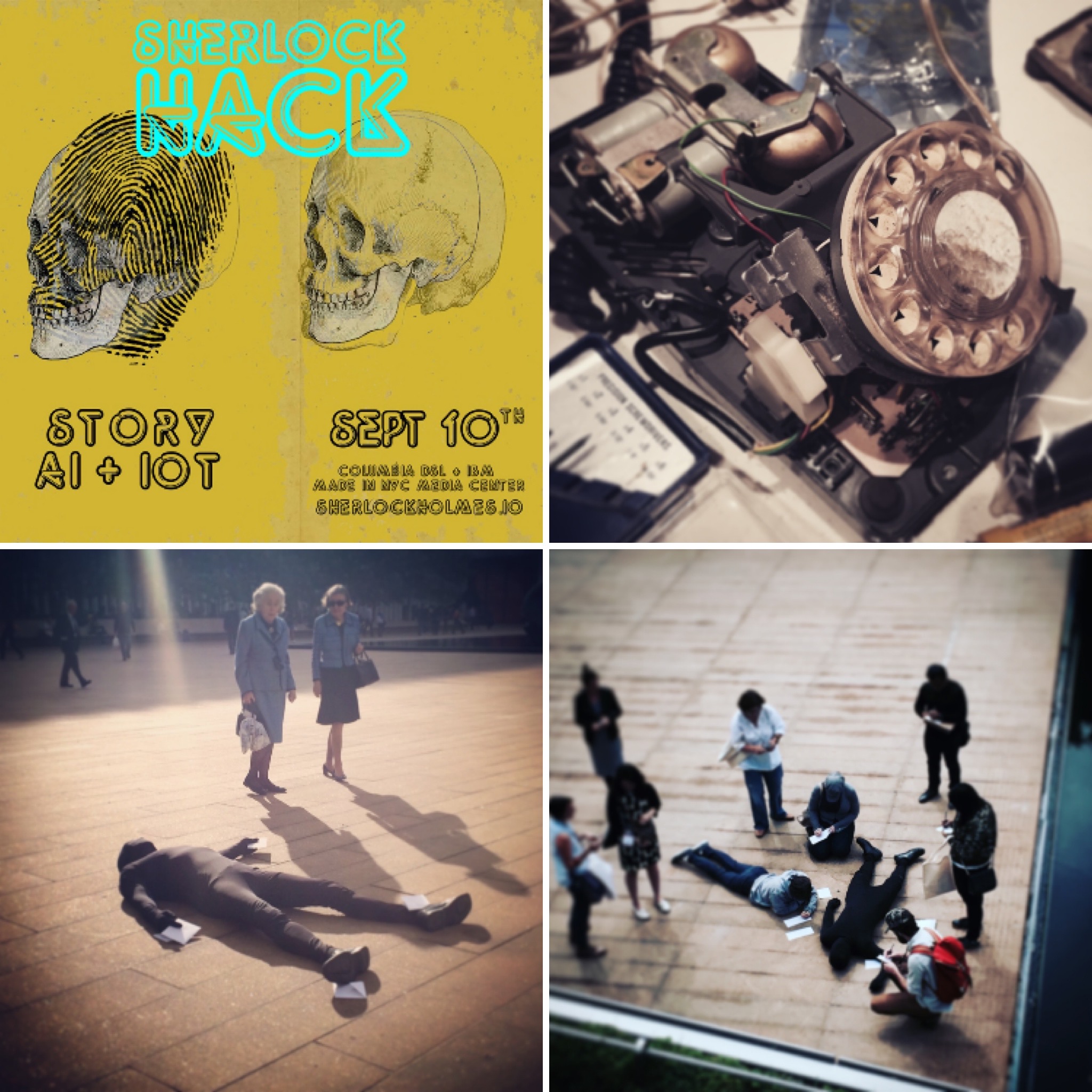 Press: Forbes, Huffington Post, Filmmaker Magazine, IndieWire
What people are saying:

On one hand Sherlock Holmes and the Internet of Things is a collaborative storytelling game. On the other it is an exploration of how the devices that make up our increasingly connected world can be used to do that most human of things: tell stories… As the line between the real world and the digital continues to blur methods of navigating that divide are going to become more important. What better way is there to lay a foundation for those kinds of negotiations than through play?

– HUFFINGTON POST
Link
SITE + view
Prev project
Next project