Frankenstein AI: a monster made by many
Title: Frankenstein AI: a monster made by many
Status: Now Touring (interested in bringing the project to a festival, museum or event please contact us)
Type of Project: immersive theatre, installation and collaborative storytelling
Emergent Technology: AI, IoT, Projection Mapping, Algorithmic visual, audio and movement systems
My Role: Executive Producer, Creative Director, and Experience Designer
Project Description: Inspired by the 200th anniversary of Shelley's seminal text, this participatory installation explores our relationship to the ubiquitous and emerging technology of artificial intelligence. Participants are prompted to reveal their memories, emotions, fears, and hopes to an AI while it attempts to learn about humanity from those who participate.
Over the next two years, Lance, Nick Fortugno and Rachel Ginsberg along with over 2,000 global collaborators will design, build and run an immersive adaption of Mary Shelley's Frankenstein. Lance is leading the experience design and serving as the program's creative director/producer. The goal of Frankenstein AI is to challenge the authorship and ownership of stories while also utilizing literature, story and code in an effort to better understand the implications of emergent technologies. Together participants from around the globe will utilize AI, machine learning, robotics, bioengineering and the Internet of Things to create a monster made by many.
Official site: frankenstein.ai
Press: IndieWire, Verge, Filmmaker Magazine
Stats: Developed and produced in collaboration with the Columbia University School of the Arts' Digital Storytelling Lab
To date 400+ hours of machine learning to train the AI
The project developed visual, audio and movement systems that are algorithmically controlled
Upwards of 1,000 people experienced the project at the Sundance Film Festival.
Case Study Video

Profile of Frankenstein AI in the Emmy nominated series "Working in the Theatre"

World Preimere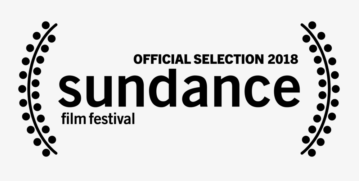 International Premiere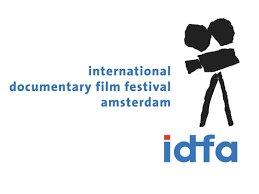 What People are Saying

"Frankenstein AI: A Monster Made by Many intelligently updates Mary Shelley's tale based on modern fears about artificial intelligence. The main installation was one of my favorite parts of Sundance's New Frontier lineup; it culminates in a large, glowing screen — the titular monster — asking AI-generated questions to audience members, then using their responses to evolve. (One of my session's: "Why do humans like having sex, even though they can see in color?") But a one-time performance also added a live dancer (Jacinda Ratcliffe) who worked in tandem with the machine. Her movements were choreographed beforehand, and whenever the AI analyzed a set of answers, it would formulate a "mood" that affected her dance, delivering the information via earpiece. I still have no idea how intelligent or monstrous the AI actually is, and how much it's just a device for heightening our awareness of physical human interactions — which is arguably one of the most interesting things about the project."

"Perhaps the most ambitious piece at New Frontier, A.I. or otherwise, was the multifaceted transmedia work "Frankenstein AI: A Monster Made by Many" by Rachel Ginsberg, Nick Fortugno and Lance Weiler. Billed as a "participatory installation and performance," the total experience, which will tour this fall, spanned over two hours and involved elements of theater, dance, collaborative storytelling, philosophy, Mary Shelley and, of course, artificial intelligence." Read More
Behind the Scenes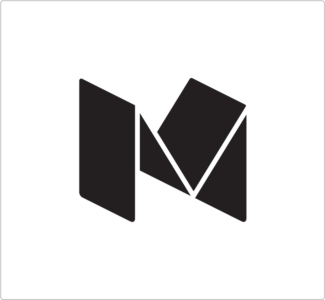 Frankenstein AI: a monster made by many
"It is true, we shall be monsters, cut off from all the world; but on that account we shall be more attached to one another."
― Mary Shelley, Frankenstein

I'm so excited about Frankenstein AI I can barely contain myself. Last week at the Film Society of Lincoln Center we launched a prototype for Frankenstein AI, our newest immersive adaption. Over the next two years we'll examine the themes within Shelley's groundbreaking work, using them as a lens to explore our relationship to emergent technologies such as; artificial intelligence, robotics and the Internet of Things.
It's gonna break
As people filtered into the auditorium I felt butterflies in my stomach. Nick Fortugno and I had gone over the plan for the prototype earlier in the day. We both expected the experience to break at numerous points, so I started the evening by stating that what we were attempting to do could fail at any time.
The questions driving our experimentation were total unknowns. Would a group of strangers be able to come together and educate an AI chatbot in 60 minutes? Would it be possible for participants to share emotions, memories, fears and hopes with a machine in a way that might fuel a compelling narrative?
A Monster Made of Many
In launching Frankenstein AI, we're working to build on the legacy of our first immersive adaptation Sherlock Holmes & the Internet of Things. At the Columbia University School of the Arts' Digital Storytelling Lab, we explore new forms and functions of storytelling. In 2014, we launched Sherlock Holmes & the Internet of Things and over the course of the past 2 1/2 years, the program has grown to include over 2,500 collaborators from 60 countries. To date over a 150 self-organized events have been staged around the world. Storytellers, game designers, hackers, makers and students have gathered monthly to challenge the authorship and ownership of stories, while also examining the ethical and political implications of emergent technology.